As writers, we never know when or where inspiration will strike.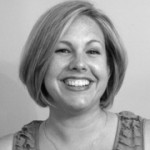 Modern technology makes capturing unplanned moments of brilliance easy. I keep my iPhone or netbook near me at all times to jot down notes or phrases. Plus, the advent of the digital pen means never worrying about having your laptop by your side. This is a much smaller device to rely on for recording written—and in some instances, spoken—words. As an owner of the original Logitech IO digital pen, I can say from personal experience that this technology evolved nicely over the last several years. Digital pens have become more advanced and easier to incorporate into your lifestyle, while—depending on the need for optional features—the cost has become more manageable.
If you're in the market for a digital pen, there are a couple worth considering:
IOGEAR Digital Scribe ($109.95) In the past, one of the hidden costs for consumers using this type of device was that the pen required special digital paper. The Digital Scribe has moved past this hurdle, allowing you to attach a device to the top of your own regular paper that tracks the movements of the pen, which records your written words. You then connect the receiver (via a USB cable) to your computer to upload your files, which are easy to upload into a Word document. If you wish, you can keep the receiver connected to your computer and the pen can double as a mouse. IOGEAR provides basic features, at a reasonable price point, and, since it can be used on any surface without extra cost, is worth exploring.
LiveScribe Pulse Smartpen 2 GB ($169.95) If you're looking for a device with more capabilities, the Pulse provides the same functionality as the Scribe AND includes some fancy features. The coolest is its audio capabilities, allowing you to simultaneously write and record audio, linking the two together. Can't read your notes from a celebrity interview? Click on any point in the text you've written and you'll be linked to the correct point with the audio. To use these additional bells and whistles you do need special paper. In the past this meant an additional expense. Now LiveScribe offers the option to print out your own digital paper, as long as you have a printer with a print quality of 600dpi or higher.
Whether your a journalist, a creative professional, or hobbiest, it's great to have a options for capturing inspiration on the fly.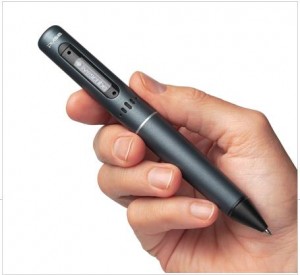 Heidi Leder (@c2cmom) is a freelance writer with specialties in technology, travel, and family. Heidi (Coast 2 Coast Mom) mothered her son literally from coast to coast—Silicon Valley to the Chicago suburbs to North Jersey, where he is currently in pre-school—while keeping one foot firmly planted in the working world. She also contributes to Techlicious.com, NYMetropolista.com, and www.NewJerseyMomsBlog.com.
Tags:
@c2cmom
Coast 2 Coast Mom
Digital Pens
Heidi Leder
IOGEAR Digital Scribe
LiveScribe Pulse Smartpen
NewJerseyMomsBlog.com
NYMetropolista.com
Techlicious.com
Techno Tools for Writers
Technology
Write On!
Writing