Monica Holloway is the critically acclaimed author of the memoirs Driving With Dead People and Cowboy & Wills, which will be released on October 6. Holloway contributed to the anthology Mommy Wars, from which her essay "Red Boots and Cole Haans" was described by Newsday as "brilliant, grimly hilarious." Holloway speaks with Write On! about her journey, her process, and writing the memoir.
On Sunday, October 4, at 2 pm, Holloway will be a special guest as Laurel Ollstein and Amy Friedman present UCLA Extension's "From Page to Stage," an afternoon of spoken word based on personal essays at Barnes Noble, 1201 Third Street Promenade, in Santa Monica.

How did you make the leap from actor to writer?
I've always been very expressive—perhaps too expressive—and I have this wonderful friend, Beth Schachter, who was constantly telling me to put my stories down on paper. I was an actress, not a writer, so I refused to do it. "Who would be interested in my stories?"
One Sunday, when we were both out of work, Beth suggested that I write down a few stories and that the two of us could develop them into a one-woman show—she could direct and I could perform.
I was procrastinating writing the stories, so Beth bought a cheap tape recorder at Radio Shack and sat me down in our tiny five-floor walk-up that we shared in New York, and I told her some stories, which she recorded. I transcribed the tapes and Beth edited them and added the transitions. Eventually, we came up with a one-woman show entitled "Spontaneous Vertigo" that we did in New York. That was the first thing I "wrote" and, after that, expressing myself on paper became more natural for me.
What was your first writing break?
I got an essay published in the anthology Mommy Wars, edited by Leslie Morgan Steiner. It was such a thrill. In fact, there is a scene from that essay in Cowboy & Wills.
What was your favorite part of writing Cowboy & Wills?
Going back to a time when Wills was small enough to balance on my hip. To literally freeze his early childhood, exactly as I remembered it.
The greatest challenge?
The greatest challenge was to balance the sweetness and fun of Wills's early childhood with overcoming the many roadblocks that being autistic had thrown in his way. He had to be brave at a very early age.
When writing such personal material, how do you decide what to include? And what to eliminate?
That's a great question. My editor would laugh really hard if she read that question because my first instinct is to include everything. And Trish, who is an amazing editor at Simon & Schuster, thoughtfully and with such care, helped me pare the story down so that I was focusing on the story of Wills and Cowboy.
How was Cowboy & Wills different from your first memoir experience?
– In writing it?
Just like Driving with Dead People, I sold the book before I wrote it. And yet, these two writing experiences could not have been more different.
Driving with Dead People seemed to come out in a steady flow, as if I'd been waiting my entire life to get it onto the page. As harrowing as the story was, it came very naturally to me.
Cowboy & Wills, which is a much simpler story, spanning fewer years, felt more difficult to write. I was very surprised. Here I was writing about my most favorite person in the world—Wills—and I was less sure about how I wanted the story to unfold.
I made a conscious decision to keep the language more sparse in Cowboy & Wills and I had to constantly remind myself to bring the story back to Wills. Driving with Dead People was about my childhood, which lent itself to more self-reflection.
– In getting it published?
I was fortunate to have the same publisher, Jen Bergstrom, on both books. When she bought Driving with Dead People, I was in absolute shock. I'd only completed three chapters and had never written a full-length book. Her trust in me was (and is) something I've never fully taken in. I was lucky to find Jen. Very lucky.
What were the similarities?
The only similarities are that I often write in my Jeep, and I always complete the final manuscript at the Beverly Hilton, where I splurge on a three-day locked-away writing spree. I usually email the final draft sometime around 3 AM the day it's due. It has to be finished at the Hilton, so I wrack up the Hilton points all year.
When I was finishing Cowboy & Wills, a generator blew out and the hotel lost all power. I was in a panic. I had to turn in the final draft by the next morning. A nice man at the front desk put me in a storage room—the only room with power—so that I could plug in my computer and continue to write. I finished Cowboy & Wills with the gift bags from the Golden Globes stacked in piles all around me.
What are three things writers must know if they choose to write a memoir?
There are so many more than three things.
One thing I know for sure, whatever reaction you're hoping to get, throw it out the window. Once that book hits the store, people are going to bring their own experiences to it and it is no longer yours. That doesn't have to be a bad thing because the reason I write is to share stories, to figure things out, to hear what other people have been through. But the reactions to both my books were not what I expected. And it sounds cliché, but that was a good thing.
Write the truth.
Stand your ground.
Additional advice for writers?
Write every day, even if it's a few lines on the back of a bank statement. Don't think about writing—write. Read everything you can get your hands on and get yourself into a group of writers, whether it's a class at a local university or a writing group. This really helps structure your writing time and gives you deadlines for your own work. It also offers insight as you read other people's work and watch how they are developing as writers.
What do you know now that you wish you knew when you first started writing?
That people can disagree with you, and it does not affect your truth.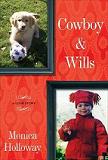 Tags:
Author Q&A
Barnes & Noble Santa Monica
Cowboy & Wills
Debra Eckerling
Driving with Dead People
From Page to Stage
Memoir
Monica Holloway
UCLA Extension
Write On!
Writing