Amy Ferris is an author, screenwriter, journalist, and editor, who loves writing about women. She serves on the Board of Directors at Peters Valley Art, Education & Craft Center, on the Advisory Board of The Women's Media Center and am Co-chair of Safe Haven, Inc. Ferris, the author of Marrying George Clooney: Confessions from a Midlife Crisis, speaks with Write On! about writing memoir, humor, and her book, which she wrote as a result of her "7.5 years in menopause prison." Ferris will be signing her memoir at Village Books in Pacific Palisades, CA, on Thursday, October 15, at 7:30pm. For info on future signings, check out her website.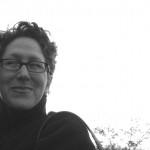 How did you catch the writing bug?
I think i caught the writing bug when I was a little girl; I felt very lonely, and invisible, and just loved writing. It was my way of communicating and sharing, of 'being heard,' even though no one read a word that I wrote. but it all came out of loneliness.
How did Marrying George Clooney come about? What was your process for writing it?
The process was very organic to what I was going through, since I was awake in the middle of the night—I was up at 3:00 am, and online for a good portion of that time—it was astonishing to me what I could do [online] in the middle of the night … I started writing down all sorts of random stuff, thoughts, and experiences I was having while I was online … like, the very first thing I wrote about was googling old boyfriends, which later became a chapter. And I just continued from there. I felt like I was "Amy Ferris, PI," searching for lost men from years gone by.
How did it feel to write something so personal?
Actually, scary at first—putting it all out there. Then, when it was done, and I reread it, it felt fabulous that I was able to share all my feelings and experiences—both the good and the bad.
How did you discern what to include and what to eliminate?
That was tricky. The first draft was filled with much more stuff about my relationship with my brother, because, as I writing the book, all this awful crap was developing and going on with him. My mom had just moved from Florida to an assisted living facility near where he lived, and then they moved her again, and again … and the relationship with my brother had completely disintegrated. So there had been a few chapters that were filled with great anger and very exposing—and, after a bit of time, I reread and decided that it was how I felt "in the moment," and that's not always a great thing to share—the 'in the moment' chapter. But I also realized that you're never, ever going to make everyone happy with what you have to say. And for me that was like a big coming out party, realizing that I am not going to make everyone happy, and giving up trying to. It was completely liberating. I tossed the stuff that I felt was too nasty, too mean-spirited—too reactionary—and kept in the bit and pieces. But all other stuff I wrote about, I'm awfully glad I did. I think I'm saying what a lot of people are thinking.
Any tricks for writing humor? Or ways to get the humor come out in your writing?
No, no tricks. Honestly, I think I'm just inherently funny. I always have been. I always write with humor. My parents were both very, very funny people, and my brother is.
You write in so many mediums, how do you juggle them all? Which one is your favorite? Why?
You know, I don't really juggle them, I sort of do them one at a time. I wrote screenplays for years and years and years, and then wanted to write a book, and decided to stop writing scripts … and I went on to writing a young adult novel (A Great Goode, Houghton Mifflin), and then wrote articles and did some editing. Now, I've written this memoir. The next thing I'll be writing is adapting the book into a play (it's being developed and produced by CAP21 Theater as a one-woman play), which I've never done before. That's always exciting—and scary—to do something new as a writer. For the record I have to say, I had a wonderful experience working with Julie Dash. I wrote the film Funny Valentines which Julie directed, and that was such a joyous, perfectly wonderful collaboration. Julie is a real generous filmmaker, and amazing women. But I much prefer writing books. There's such a deep love and respect in book publishing for the written word. Having a great editor in publishing is like having the most amazing midwife.
In the film world, you can really feel like an abused woman, or an abused man—person—because they're so much involvement, which is different than collaboration, and the writer gets the brunt of all the opinions. "no this isn't right, no this isn't good enough… go back and write it another seven millions times…" A lot of rewrites in film and TV. What could start out as a sexy romantic historical movie, can easily turn into a Bollywood horror film, with music and dancing.
What do you know now that you wish you knew when you first started writing?
That trying to please others and make them happy is preventing you from being truthful, from being creative. It's all fear based, and I wish I had been less fearful back then, and also a bit less thin-skinned. Every time I got a rejection letter, or a rejection phone call, which by the way comes often in Hollywood, and I swear you wanna say to that person on the other end of the phone, "I'm sorry I think you have the wrong number."
I used to want to hide in bed for a good solid week, but then a friend said to me, "Yeah, but it's just that person's opinion, why is that person's opinion more important or more valid than your own." Of course she was not in the film business, she worked retail.
But, I still ask that when the rejection notice comes in, but now, I don't stay in that self doubting place too long.
Additional advice for writers?
To be true to yourself and be yourself, write from your soul, don't care so much what others think. Don't write thinking "Hmmm, maybe they'll like this, or maybe they'll like that, maybe if I add this this, it will make it more commercial or sale-able." I think all and any art—dance, painting, sculpture, photography—even knitting … and, writing of course … I think it's all about expression. How you can best express yourself. How do you get to use your talent and your creativity and put it out in the world that will inspire and encourage and enlighten and give joy to others. The best advice is share your truth, and help others do the same.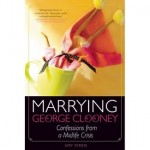 Tags:
Amy Ferris
Author Q&A
Confessions from a Midlife Crisis
Debra Eckerling
Marrying George Clooney
Memoir
Menopause
Non-fiction
Village Books
Women
Write On!