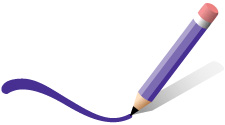 THE NOVEMBER CHALLENGE: WRITE YOUR TURKEY

Write On! Online's monthly contests are designed to encourage you to give those writing muscles a workout.
Sometimes the best ideas are ones that started out as bad ones. Pick what you think is your worst idea, and write a short story. You may end up with a hidden—or not so hidden—gem. OR you may just have a fun time writing something that normally wouldn't receive any creative energy. Most writers censor themselves way too much—they only want to write something perfect. When you start out by eliminating that "perfect" option, you have no choice but to revel in the joy of the written word. Who knows? You may end up with the start of a new treatment, novel, or screenplay.
PRIZES
1st Place: A medium-length (or 21,000 word) one-reader iScript, and have your story published on Write On! Online
2nd Place: Save the Cat!® Strikes Back by Blake Snyder
3rd Place: The Pocket Screenwriting Guide by Mario Moreno and Anthony Grieco, compliments of The Writers Store)
Submit a 300 to 400 word short story on what you believe is your worst idea in the body of an email to debra@writeononline.com by Monday, November 30. Winners will be announced on Tuesday, December 8, 2009, in the December Write On! Newsletter.
Tags:
Anthony Grieco
Contest
Mario Moreno
November Challenge
Save The Cat
Save the Cat Strikes Back
The Pocket Screenwriting Guide
The Writers Store
Write On!
Write Your Turkey