Write On! speaks with Alyson Noël, author of ten novels for adults and teens, including The Immortals series; the third novel in the series—Shadowland—is being released today. Noël is a #1 New York Times, USA Today, and Publisher's Weekly bestselling author for Evermore and Blue Moon, the first two books in the series. Noël's books have won numerous awards, including the National Reader's Choice Award, NYLA Book of Winter Award, NYPL Books for the Teenage, and have been chosen for the CBS Early Show's "Give the Gift of Reading" segment, as well as Seventeen Magazine's "Hot List" and Beach Book Club Pick.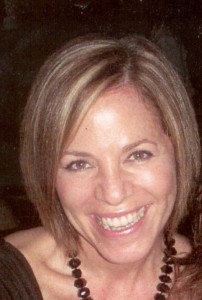 Why did you decide to pursue the young adult genre?
Actually, it wasn't really a conscious decision, and I didn't even realize I had even written a YA until it was time to shop it. I was pretty clueless back then (seriously, unbelievably clueless!), and to me, I'd just written the story I wanted to tell, which just so happened to have a teenage protagonist.
Though it wasn't long before I realized just how much I loved writing in the genre—it's incredibly rewarding to hear from young readers—and aside from my one adult book, Fly Me to the Moon, I've never looked back.
What does someone interested in writing in the young adult genre need to know?
I think you need to have a real connection and compassion for adolescence, to remember what it was like to experience all of those "firsts" and how larger than life it all seemed. It's actually much easier for me to write in a teen voice than an adult voice, but then, I never really feel like a grown up, so that's probably why!
How did the idea for the Immortals Series come about? Did you always plan for it to be a series?
Nope, when I first started writing it, I was just so focused on [the main character] Ever's story that it wasn't until I'd reached the end when I realized that with them being immortal and all, there was a lot more left to tell.
The inspiration behind the story was grief, stemming from the time a few years back when I lost several loved ones in a row and then nearly lost my husband, as well. I sort of poured all of my feelings of loss into Ever's journey of dealing with hers, and writing her story really helped me make sense of my own.
What decisions are essential when launching a series?
I have to admit that I never really thought about it in those terms. Again, it was just the story I wanted to tell. I would say it's really important to determine the rules of your world, to flesh it out, and to commit to it, allowing for the full range of its experience, and to not hold back.
What was your favorite part about writing Shadowland? The greatest challenge?
Well, every book is a challenge in its own way, and Shadowland, being my tenth novel, was no different. The moment after I filled up the title page and typed the first line, there was this immediate feeling of: Oh, gawd—what now? How do I possibly fill up the next three hundred and some odd pages! But somehow, I managed …
That said, I really loved writing Shadowland, because it allowed me to delve deeper into their world, making it more complex, and also to reveal more of the characters histories, motivations, etc., to the point where I feel like I really do know these people.
And next you are launching a series for the main character's sister. Will that be easier or more difficult than your original series launch?
I really have no idea what to expect, though I have to say that I didn't really look upon The Immortals as a "series launch" until the second book, Blue Moon was released. With Evermore, it was just sort of business as usual, though with a few more nerves as it was my first paranormal and I had no idea how it would be received. Though I've recently finished the first draft of Riley's book, which was a total blast to write, and my publisher has some amazing ideas for the cover art, so mostly I'm just really excited to get it out in the world and see how it does.
How important is it for a writer to have a niche?
I think writers should write what they're driven to write, because that kind of passion always shines through. That said, having a niche does make it easier for readers to reach for your books when they're looking for a certain kind of experience. And even though I wrote seven contemporaries before I wrote Evermore, what they all share in common is a protagonist who is trying to find her place in the world, so I guess that would be my niche!
What do you know now that you wish you knew when you first started writing?
Since I knew absolutely nothing when I first started writing, I'd have to say that I wished I'd known more about how the business works, and what I could do to help myself. I'd published three books before I joined any professional writing organizations, and I feel like I've spent the last few years learning the ropes and playing catch up. But now, there's so much information online, through blogs like this, writer's groups, etc., there's really no reason for anyone to be as late bloomer as me!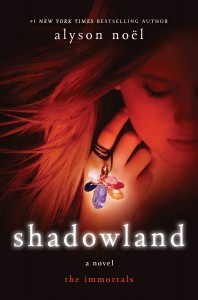 Tags:
Alyson Noel
Author Q&A
Blue Moon
CBS Early Show
Debra Eckerling
Evermore
Fly Me to the Moon
Immortals
Seventeen magazine
Shadowland