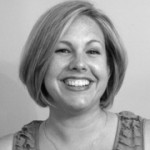 At a recent technology industry event, I learned research shows that one in four people are planning to purchase a computer. With the economy as it is, many are considering a smaller, less expensive Netbook computer. "Netbook" is a term coined by Intel for a mini laptop computer.
How do you know if a netbook computer is right for you? Let's look at the elements to consider.

Portability: Typically Netbooks have monitor screens less than 12 inches in size (the majority are less than 11 inches), and weigh just over two pounds. Netbooks are easy to carry or pack when you travel or are on the move. I head into NYC from New Jersey several days a week and easily slide my Asus Netbook into its neoprene sleeve and put it into my purse to head to the train.
Price: The average cost of a Netbook these days is around $300. I picked mine up at a Best Buy in Thousand Oaks for $289 while on a trip a couple of months ago. The most expensive one I considered purchasing was $350. I bought a sleeve for $20 and got a free 60-day trial of Microsoft Office 2007 (with the option to purchase for as little as $149). When you purchase a Netbook, you don't feel like you've drained your bank account.
Functionality: Netbooks handle simple tasks well (email, internet, word processing, photo editing, etc.), but they have less processing power, memory, and storage space than full-size laptop or desktop computers. Therefore, they cannot handle multiple large tasks as well. Most netbooks are Wi-Fi enabled, have three USB ports (enough to plug in a mouse, a camera, and an external hard-drive), a mini VGA connector (to connect to a monitor, HD television, or projector to give a presentation), and an ethernet connection.
I take a camera and an HD webcam along with me when I travel each day. While I can edit and download photos on the go, when I work in multiple windows online and run Office, my Netbook may freeze up if I were to try to Skype with HD video to the mix. An HD video call, plus working online and in Word, may be all that my Netbook is able to handle at once.
The keyboard is slightly smaller and more compact than a full-size laptop, it may be challenging for some folks to use. Plus, the smaller screen size means you need to scroll more. Until recently I was using my iPhone on the go. Believe me, a netbook is WAY easier than that. Overall, I love my Netbook and now use it as my primary computer. I just back-up my work and photos onto an external hard drive every couple of days.
Need to decide if a Netbook is right for you? Here are some additional resources/Netbook comparisons, if you're in the market:
Good Housekeeping: "Best Netbooks Under $499"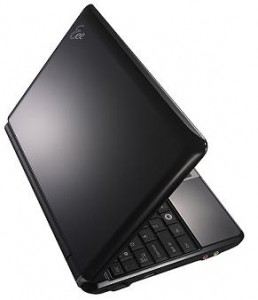 Heidi Leder (@c2cmom) is a freelance writer with specialties in technology, travel, and family. Heidi (Coast 2 Coast Mom) mothered her son literally from coast to coast—Silicon Valley to the Chicago suburbs to North Jersey, where he is currently in pre-school—while keeping one foot firmly planted in the working world. She also contributes to Techlicious.com, NYMetropolista.com, and www.NewJerseyMomsBlog.com.
Tags:
Asus Netbook
Cnet
Good Housekeeping
Heidi Leder
HP
Netbooks
Squidoo
Techno Tools for Writers