Looking to treat someone special—or treat yourself—to some holiday cheer? Here are some fabulous techno gifts to enhance your favorite writer's life this season.
1. The Otterbox Defender Cell Phone Co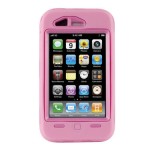 ver ($49.95). The Otterbox is my favorite protective cell-phone cover for people on the move. With three layers of protection—including a screen protector and a hard polycarbonate skeleton shell ensconced in a tight silicon outer casing—you can definitely feel the substantial difference in protection. Plus, trust that your phone or blackberry will resist the scratches and dents that can happen to even the most careful commuter. If you travel frequently with your Kindle or gaming device, try a BodyGuardz cover to protect those gadgets.
2. Mic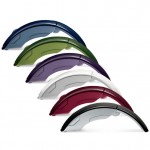 rosoft Arc Mouse ($49.95). This beautiful wireless mouse should perhaps be called the Piece of Art Mouse. It's wireless up to 30 feet, uses laser tracking and easily folds into itself for frequent travelers who prefer to use a mouse over a laptop touchpad. Available at Best Buy or Radio Shack.
3. Portabl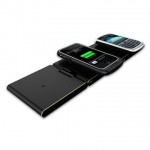 e Powermat ($99.99). Forget the cables, cord tangles and tripping obstacles, and pick up a portable multi-device charger. One of these charging stations can charge up to three devices plus a USB port and comes in a travel size version that folds into three parts.
4.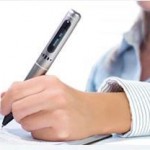 Livescribe Pulse (starting at $169.95). Smartpens seem to be making a comeback, and now some even have downloadable apps for translating different languages and more. With larger storage space then ever before, that means hours of audio and plenty of handwritten notes that you can record and digitize for use on your computer. For my dedicated column on Digital Pens, click here.
5. HD Video Webcam (starting at $49.95). While many laptops come with webcams, nothing compares to the quality of an HD video webcam. With most retailing for less than $100 and available in fashionable colors, it makes this a fun useful gift. Many are compatible with both Mac and Windows, and I recommend checking out the Hue HD (below) ($49.95), Logitech Webcam Pro 9000 ($99.99) or my favorite, the Microsoft Lifecam Cinema ($79.95). Just make sure your desktop or laptop has the system requirements capable of handling high-def streaming.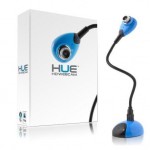 Heidi Leder (@c2cmom) is a freelance writer with specialties in technology, travel, and family. Heidi (Coast 2 Coast Mom) mothered her son literally from coast to coast—Silicon Valley to the Chicago suburbs to North Jersey, where he is currently in pre-school—while keeping one foot firmly planted in the working world. She also contributes to Techlicious.com, NYMetropolista.com, and www.NewJerseyMomsBlog.com.
Tags:
BodyGuardz
Gadgets
Gifts
HD Video Webcam
Heidi Leder
Logitech Webcam Pro 9000
Microsoft Arc Mouse
Microsoft Lifecam Cinema
Otterbox
Portable Powermat
Techno
Techno Tools for Writers
Write On!