Dennis Danziger, author of the recently released novel A Short History of a Tall Jew, has also written essays, non-fiction, and TV sitcoms. His essays have appeared in The Huffington Post, Premiere, and Education Week; Danziger is the author of non-fiction book: Daddy, The Diary of an Expectant Father; and his TV credits include Taxi and Kate and Allie.
Danziger speaks with Write On! about his experience as a TV-writer and his journey to novelist. Plus, he offers sound advice to help writers achieve success.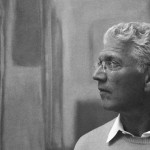 How did you go from a TV writer to teacher/novelist?
I kept failing upward in TV. The worse I wrote, the more job offers rolled in. I'm not making that up. For 10 years, I kept being promoted beyond my talent and experience level. I was 39 and, right on cue, I had a mid-life crisis and decided I didn't want to write for TV anymore. I wasn't good at it and when I quit no one noticed. When I graduated from the University of Texas – Austin, I was one class shy of earning my teaching credential. My original plan was to be a high school English teacher/basketball coach. So I took credentialing classes and ended up teaching in South Central Los Angeles.
The novelist thing? I had a non-fiction book, Daddy, The Diary of an Expectant Father published in the mid-80s. I was comfortable with non-fiction. A Short History of a Tall Jew started off as non-fiction. I didn't plan to write a novel. Then I married Amy Friedman, who's a writer, and she said I should turn it into a novel. I had no clue how to do that, so she pretty much outlined the story for me and I dove into it. It really helps to be married to a writer/editor. I recommend it to all writers.
How did A Short History of a Tall Jew come about?
The first draft—the non-fiction draft—of Short History was actually a series of essays based on my attempts, that of a single dad, to find romance while raising two teenage children who wanted to destroy each other, and while being harassed by a litigious ex-wife whose idea of a good time was to serve me with legal documents.
I thought I was writing the novel for my kids so that one day they could understand the madness of their childhood. But, in fact, I came to realize that I wrote the novel to try to regain my sanity after spending a decade fighting for custody in family court.
What was your favorite part of writing this book? The greatest challenge?
I loved writing the dedication to my late high school basketball coach, a redneck from Nacogdoches, Texas, and I got a kick out of writing the questions for the Readers Group Guide. So pages iii and pages 470-471 were joyful experiences. Everything in between was a challenge—particularly portraying two teenagers in such a way that my real children won't hire libel lawyers and sue me for defamation of character.
How do you approach the blank page?
Honestly, I never had a problem with it. I don't use notes, index cards, story boards. I just sit down and write.
How much of your book is based on real life? How did you decide what to include and what to eliminate?
At the bottom of page ii, it reads, "Publisher's Note – This is a work of fiction. Names, characters, and incidents either are products of the author's imagination or are used fictitiously …" Philip Lachman, the central character in the novel, is being constantly dragged into family court. I, Dennis Danziger, never want to go to court again. Any court. So I'm going to refer to the Publisher's Note or take the Fifth or ask your forgiveness and ignore the first question.
As far as eliminating stuff. The original draft ran 700+ pages. I tend to write a lot of junk in the early drafts and then edit and edit.
Also, I read my work aloud and, when I stop paying attention to what I'm reading, I know that stuff's got to go.
What are the main differences between writing TV, non-fiction, and novels? Are there any similarities?
The big difference is that when I wrote for TV, the WGA contracts forbid a writer to write unless he or she is paid. That's the big difference. You turn in the story; and you actually get paid a chunk of money. Amazing. Turn in the first draft; they pay you even more money. It's like a miracle. Like something out of the Bible. And if your show is re-run, then you receive the greatest of all gifts in the writer's universe—the unexpected residual. Free money. And the WGA sends residual checks in green envelopes. I always thought that was so classy. Of course, the producers or the network also give you notes and you have to make the changes they ask for or they give the remainder of the money that you'd already spent to a different writer.
The other huge difference between TV and fiction and non-fiction is that, when I wrote sitcoms, the form was already laid out for me. There was generally a main plot, a subplot, three jokes to a page, and a required kick-ass joke at the end of each scene. You had a road map in front of you. Other forms don't have that precise structure. Unless you write haikus. But I hear there's very little money in that.
With non-fiction and fiction you're on your own. You create your own structure and I've always thought structure was by far the most difficult part of writing. And not fun. Plus, it's the most important element of every story. Structure is what drives many writers to quietly turn off their computers and slip into a different profession.
When I wrote for TV, I was always aware that I was writing for a producer/network that assumed the audience wanted to be constantly entertained. I knew the parameters of the craft. I knew what words I could or could not use. I knew what would offend the producers/network and what would end up being cut, so why bother writing it? It was as if there were a bunch of network suits standing behind me, peering over my shoulder as I wrote saying, "Really? You think that line is acceptable in prime time? Have you ever watched TV? Do you even own a TV? Maybe you needed to write that line to amuse yourself, now, please cut it … or we will."
Plus, a lot of TV writers have a partner, not because it's too lonely to write alone or too difficult, but because when you go in to pitch ideas or receive notes it helps to have someone there able to respond when you're given notes that are so nonsensical or you're treated with such disrespect that you want to hit an executive with a lamp. Knowing that another person's livelihood is at stake helps keep one's temper in check.
Brief example. I'm 20-something and writing my first sitcom pilot. For CBS. There were two network execs in the room, plus the network note taker guy. Two Lorimar studio execs. Two producers. My writing partner and myself. The network, studio people, and producers are talking on and on about the script. Its pros, its cons. I'm sitting at the far end of the table so far from the action I might as well have been in a different city. At one point I make a comment, suggest some minor change, and the head honcho from CBS stares down the table at me and says, and I quote, "Who said the writer could talk?" I should have known then I had no business writing for TV. But I hung around for 10 more years. The health insurance was great.
Similarities between writing for those different forms? Yeah, you have to study the forms. See how others writers are mastering their crafts. And, of course, you just have to sit down, day in and day out—regardless of how you feel or if you're inspired or not—and just write.
You have such a relaxed tone and style, and recommendations for writers to develop their own voice?
Thanks, I hear that a lot. People who know me will say, "I read your book (or essay). It sounds just like sitting down and talking with you." I think that's a good thing. My guess is that my tone has come for decades of writing, in first person, with the same or a similar persona acting as the narrator.
How to develop one's own voice? Meditate before you write. Sit down, breathe, be honest, avoid being someone you're not, avoid b.s.ing yourself. I think writers know when they're writing from their core and writing honestly and when they're showing off or focusing on an audience or a reader or something out there, rather than focusing on one's true self.
Advice for writers?
I think it's important to take classes (and not online), so you meet other writers, listen to their work, talk to them during the breaks, see that there are a ton of people out there pursuing the same thing you're after—writing stories and trying to find a home for them. I think it's also important to attend readings and support your fellow writers whenever possible. Celebrate others' successes, not just your own. Find a teacher, a mentor, and stick with them until it's time to move on. At all costs, avoid feeling sorry for yourself when the rejections roll in. And they will.
What do you know now that you wish you knew when you first started writing?
That, at times, I'd have to be my own agent/publicist/marketing expert/postal clerk/networker/public speaker. I had some great writing teachers, but no one ever told me that.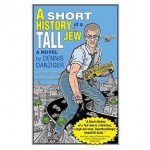 Tags:
A Short History of a Tall Jew
Amy Friedman
Author Q&A
Debra Eckerling
Dennis Danziger
Education Week
Fiction
Premiere
The Huffington Post
TV Writing
Write On!