Screenwriting – East of LA by Scott W Smith, Screenwriting from Iowa
On my blog Screenwriting from Iowa I enjoy writing about screenwriters who come from outside L.A., not because I have anything against L.A., but because I think there are wonderful stories to tell from all over the world. The famous painter Grant Wood (American Gothic) was fond of talking about regionalism in painting. I'd like to think there is a regionalism brewing from a screenwriting and filmmaking perspective.
One thing that jumps out at me about this year's Oscar nominations in both the original and adapted screenplay categories is every single one of the stories is set outside Los Angeles.
I haven't seen all of the films, but after a little research I'm not even sure that of the 10 films nominated in the screenplay categories that there is a single scene even set in the state of California. Those are pretty staggering statistics considering that L.A. is the center of the film industry.
Original Screenplay Nominees:
District 9
Written by Neill Blomkamp and Terri Tatchell; set in Johannesburg, South Africa,
An Education
Screenplay by Nick Hornby; set in England
In the Loop
Screenplay by Jesse Armstrong, Simon Blackwell, Armando Iannucci, and Tony Roche; set in England and Washington, D.C.
Precious: Based on the Novel 'Push' by Sapphire
Screenplay by Geoffrey Fletcher; set in New York City
Up in the Air
Screenplay by Jason Reitman and Sheldon Turner; set in various airports & airplanes around the county with key scenes set in Nebraska, Wisconsin and in the air over Iowa
Adapted Screenplay
The Hurt Locker
Written by Mark Boal; set primarily in Iraq
Inglourious Basterds
Written by Quentin Tarantino; set in France

The Messenger
Written by Alessandro Camon & Oren Moverman; set in and around New Jersey
A Serious Man
Written by Joel Coen & Ethan Coen; set in Minneapolis
Up
Screenplay by Bob Peterson, Pete Docter. Story by Pete Docter, Bob Peterson, Tom McCarthy; set in South America
Just taking a cursory glance at all the films in every single Academy Award category and I don't notice a single movie set in Los Angeles. There are films set in places like Michigan, Memphis, China, and of course, Pandora. This year's films represent a global cinema.
Novelist and musicians have always been able to ply their trade in far away places that over the centuries has brought an original and rich texture to their work. It's exposed readers and listeners to new worlds and experiences.
But because feature films usually take large crews and a good deal of equipment it has traditionally resulted over the decades in a good amount of stories that are L.A.-centered. And because of that screenwriters from all over have always been drawn to Los Angeles and end up writing more stories about L.A. (Or had their stories changed to be able to be shot in California.)
Perhaps we're witnessing the end of a cycle that began 100 years ago when the movie industry moved from New York and Chicago to Hollywood. In 2008-2009 there was a lot of talk about L.A.'s runaway production and what to do about the shrinking number of films being shot on the streets of Los Angeles.
People can argue and blame it on the economy, unions, the high cost of shooting in L.A., tax incentives that are available all over the world, reality TV, the fact that people are tired of seeing the Santa Monica Pier, or the downsizing & democratization as the result of digital production, but the one thing this year's crop of Oscars prove is that the door is wide open (slightly cracked?) for screenwriters who have stories that take place beyond the shadow of the Hollywood sign.
We may not be at that place where Francis Ford Coppola prophesied 20 years ago when he said that, "One day some little fat girl in Ohio is going to be the new Mozart" by making a film on her father's videocamera. But things are getting very interesting.
Mark Boal who wrote The Hurt Locker is a good example of a screenwriter who did not take a traditional route to break into Hollywood. Though neither fat or a girl he did go to a small college in Ohio where he majored in philosophy. As a journalist embedded in Iraq it led to writing the story that became the film In The Valley of Elah. Then he took the next step by writing his first screenplay (The Hurt Locker) which not only got produced, but has been nominated for a total of nine Academy Awards.
* * *
In a related note, this year's Oscars will be doing a John Hughes tribute. Hughes was born and raised in Lansing, Michigan until his family moved to the Chicago suburbs when he was a teenager.
You'll be hard pressed to find a more successful mainstream Hollywood writer/director who was as much of an Hollywood outsider. Hughes, whose films include Ferris Bueller's Day Off, The Breakfast Club, Pretty in Pink. Planes, Trains & Automobiles, Christmas Vacation, and of course Home Alone, once told film critic Roger Ebert:
"I'm going to do all my movies here in Chicago. The (Chicago) Tribune referred to me as a 'former Chicagoan.' As if, to do anything, I had to leave Chicago. I never left. I worked until I was 29 at the Leo Burnett advertising agency, and then I quit to do this. This is a working city, where people go to their jobs and raise their kids and live their lives. In Hollywood, I'd be hanging around with a lot of people who don't have to pay when they go to the movies."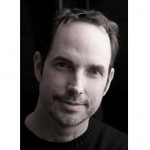 Scott W. Smith, River Run Productions, graduated from film school in L.A. back when film schools only used film. As a video & TV producer he's worked throughout the United States on just about every kind of production imaginable giving him a unique perspective on writing and production being done outside Hollywood . He lives in Cedar Falls, Iowa and was inspired to start blogging after seeing Juno in January of 2008 and learning that screenwriter Diablo Cody went to college in Iowa. Later that year, Screenwriting from Iowa was the first screenwriting blog to ever receive an Emmy.
Tags:
Academy Awards
Adapted Screenplay
East of Los Angeles
John Hughes
Nominees
Original Screenplay
River Run Productions
Scott W Smith
Screenwriting
Screenwriting from Iowa
www.RiverRun.tv