Celebration of film in in the air. Today, Write On! speaks with Gregg Helvey, writer/director/producer of Kavi, which is nominated for the Academy-Award® for Best Live Action Short Film.
Filmed entirely on location in India, Kavi—winner of the 2009 Student Academy Award® Gold Medal in the narrative category—tells the story of a young boy who wants to play cricket and go to school, but instead is forced to work in a brick-kiln as a modern-day slave. Helvey's other award-winning work includes the documentary—Overexposed—which examines how pornography affects men.
"Whether it's fiction or non-fiction," Helvey says, "it all comes down to storytelling."
Helvey received his M.F.A in film production from the University of Southern California's School of Cinematic Arts.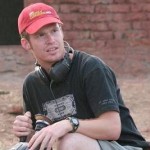 Why filmmaking? When and how did you get your start?
For me, filmmaking is the combination of three things I love: storytelling, photography, and music. I got my start in home movies … whenever my parents were filming I would either get in front of the camera or try to get my hands on the camera. In high school, if we had to do class presentations, I would usually ask if I could make a movie instead. For me that was much more fun, and I loved replaying the videos to make my classmates laugh over and over again.
First you won the Student Academy Award, and now you are nominated for an Academy Award for Live-Action Short Film. How does it feel to have such honors, especially so early in your career?
It's such an incredible encouragement … I'm still pinching myself, actually.
Why did you choose to write Kavi?
I was so rattled by the thought of modern-day slavery that, when I had the opportunity to make a masters thesis film at the University of Southern California, I wanted to move audiences just as I was moved; I wanted to make the most of my film by telling a good story, transporting the audience to a different world, and raising awareness about an important issue. This short film is also the springboard to a feature length version.
What is your writing process? How do you approach the blank page?
Some of the good advice I've received is to silence your inner critic and just write … just move forward and don't let yourself go back to rewrite until you've made it all the way through. Paul Wolff, one of my professors at USC, said writing is like riding a horse… you just have to ride your horse and let him take you to the destination. He'll want to graze, he'll want to take a detour, and you have to let him do that for a bit, but then you've got to tighten the reigns and just keep riding and moving forward until the end. It's those fun surprises along the journey and the unexpected discoveries in your story and characters that make the process enjoyable. In all this, one of the most important parts of my writing process is getting honest, harsh feedback. I ask people reading my work to tear it apart, because that's the only way it will improve.
What is your favorite part of being a filmmaker? The greatest challenge?
I enjoy each step of bringing a film to life, but the best part is sharing the finished film with an audience. One of my favorite parts of the process is working with the actors and seeing the words on the page come to life. Because film is a collaborative effort, it's exciting to see other people use their gifts and skills to make the film that much better. Often, the greatest challenge is simply pushing through to the end. It took nearly three years to make Kavi, but I'm so thankful for the fantastic work so many people put into the film.
How important are film festivals for up-and-coming filmmakers?
It depends on the festival, but usually they're great not only for sharing your film with an audience, but getting to meet future collaborators. I can also recharge my creative batteries at festivals when I see inspiring or unique films that I wouldn't be able to see anywhere else.
What's next?
I'd like to make the feature length version of Kavi, and I'm also working on some other material: both short-form and long-form. I want to tell stories that expand audiences' horizons, take them on journeys, and reveal to them issues they may have not considered. It takes so much effort to make a film that I really want my films to have an impact on the audience and leave them better off for having watched them.
Advice for writers?
This is something I have to tell myself: It doesn't have to be perfect … just do it. You'll get another chance to re-write it later.
What do you know now that you wish you knew when you first started ?
Relationships are important to me. I've always enjoyed meeting new people, and hearing about their lives and what makes them tick. Nevertheless, I wasn't sure what to think when I moved to LA and I heard people saying, "It's who you know." Now, I see that it really is who you know, because you can't make a film on your own. Filmmaking is built on relationships and intimate collaborations … and we all want to be around people we enjoy. Be nice and work hard.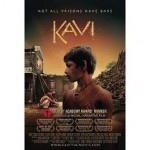 Tags:
2009 Student Academy Award
Academy Award Nominated
Author Q&A
Best Live Action Short Film
Debra Eckerling
Filmmaking
Greg Helvey
Kavi
Overexposed The Movie
Screenwriting
Short Film
www.oscars.org