Carolyn Cohagan speaks with Write On! about her first novel: The Lost Children. Cohagan began her writing career as a stand-up comic and performer in award-winning one-woman shows and theater plays throughout North America and Canada. Since moving to Los Angeles, she has worked as a freelance journalist, blogger, and red carpet host for Film Independent. A passionate advocate for literacy among young readers, Carolyn mentors with the non-profit organizations Reading to Kids and Young Storytellers.
In Three Arts–The Performance Piece,  Cohagan collaborates with painter Chrystal Romero and musician Aaron Robinson collaborate to bring her fantasy novel to life in a dynamic stage performance. The event takes place on March 18, 2010, from 7 to 9.30 pm, at Mi Alma Designs, 4016 Santa Monica Blvd, Los Angeles, CA 90029. For more info, please visit the Three Arts Facebook Page.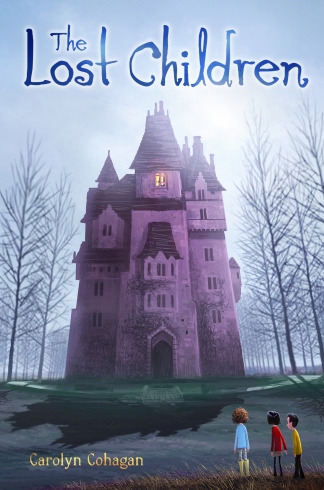 How did the idea for The Lost Children come about?
I didn't so much start out with an actual idea or plot as I did a theme. I knew I wanted to write about daughters and fathers, and I knew I wanted to write a big epic story with adventure and danger and good vs. evil.
What was your process for writing it? Getting it published?
It actually started out as the treatment for a screenplay (I live in Los Angeles after all). Once I got into it, I found I really preferred writing prose and I just kept going. Each time I ended a chapter, I would end with a cliffhanger and I would have no idea how I was going to solve it. I have this theory that if I don't know what's going to happen next then the reader can never get ahead of me. It makes it scary the next time you sit down at the computer, but for me it makes it more fun and exciting.
The process for getting it published was long and difficult. I was very lucky to get representation with the first draft of the book, but it was several years and maybe seven drafts later before it was bought by Simon & Schuster.
What was your favorite part of the process? The greatest challenge?
The first draft was the most fun, just sitting in a café with my latte, having no idea what was going to happen next to my characters. I knew nothing about the book world, didn't even know what I was writing was going to be a novel, I just knew I loved the story and wanted to keep writing it.
The greatest challenge was when I did a massive rewrite that made Josephine younger than her original age (she was in her early 20s in my first draft!). I had to "kill a lot of babies" as we say in the business. I also found the last chapter hard to write because there were so many loose ends to tie up and you want to do it without being terribly dull or long-winded, but you can't leave anything out either.
How did you go from stand-up comic and short-film writer to novelist?
My career has been a long journey of "What's interesting to me now?" I did stand-up for five years right out of college and I loved it. It was an opportunity to write my own material and get up immediately and try it in front of a live audience. And you knew right then and there if the material worked or not. It was terrifying and thrilling and sometimes the best feeling ever and sometimes the worst. It was a bit like a drug, actually. But after a while I wanted to tell a real story, with a beginning, middle and end. I found that a theater was a much better venue for the performances I wanted to write than a comedy club. So I spent several years writing and performing one-woman shows. I've always been a film nerd so making films was a natural extension of making theater.
As I mentioned earlier, this book started as a screenplay, but writing prose has allowed me a new freedom and calm I could never have anticipated. It's like I'm writing, directing, designing and acting in a movie with a limitless budget. The worlds I create in books could never fully be realized on screen (sorry, James Cameron), but I mean that in the way that one's imagination is always better than any one person's interpretation.
What are the differences between the forms? Are there any similarities?
All of the forms require the discipline of writing all the time, but with stand-up you keep a notebook on you and just sort of jot down notes through out the day as they occur to you. I never sat down for hours at a time like I do now.
Also, in stand-up the rewriting is occurring on stage. A joke doesn't work one night so you might switch it around and try it a new way the next night. With novels and screenplays you are rewriting based on intuition and notes from other people.
But they all inform one another. I think writing in any medium helps you strengthen your craft.
Advice for performers?
Don't sit around and wait for the phone to ring. Write your own stuff or produce someone else's show. There is no excuse for you not to be performing year round. Fringe festivals are a fantastic way to earn your stripes. Check out the Canadian ones in particular.
Advice for writers?
I think writing for theater is a great way to start because you get live feedback. There is no comparison to sitting in a room while a group of people listens to your words. Making YouTube videos is great, too, but you won't learn as much about timing and the rhythm of language.
I am ALWAYS in a writer's group, even now that I am a published author. I like getting feedback on chapters as I am writing them, whereas my editor doesn't see anything until the entire first draft is finished.
What do you know now that you wish you knew when you first started writing?
That it is going to take a long time, so just relax and enjoy the ride.
What's next?
I'm traveling around the country promoting The Lost Children and also working on a sequel called The Unfinished City.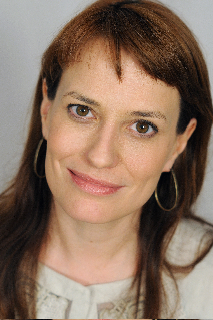 Tags:
Aaron Robinson
Author Q&A
Carolyn Cohagan
Chrystal Romero
Debra Eckerling
Film Independent
Reading to Kids
Simon & Schuster
The Lost Children
Three Arts
Write On!
Young Storytellers