Martha Swirzinski has published three children's books focused on movement: Leap… Laugh… Plop, Guess… Giggle… Wiggle, and Kick… Catch… Buzz.

Using entertaining rhymes and charming pictures, these developmentally based books offer fun and creative ways for children to move while providing mind-stimulating activities on each page. By following the suggested activities, children can engage in 30 to 60 minutes of their recommended structured daily movement, as well as enhancing other mind/body skills.
With more than 15 years of experience working in the field of movement with children, Swirzinski is also a certified personal fitness trainer.  She holds a Bachelor's degree in therapeutic recreation from Clemson University and a master's from the University of Maryland in Kinesiology.
Swirzinski believes that every child should be afforded structured movement opportunities every day to promote an active, healthy lifestyle. She speaks with Write On! about her journey to author, as well as the importance of writing—and movement—for kids!
Martha Swirzinski and Write On! Online are part of the VBT – Writers On the Move Blog Tour. Please check out the VBT Website for more exciting author interviews and expert columns!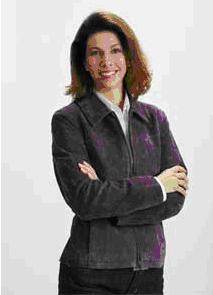 Why did you start writing?
I believed so strongly in giving parents, grandparents, and teachers a way to bring movement into their child's day in an easy and fun way.
How did you come up with the idea to write "movement" books?
I'm a movement education teacher in a preschool. Movement is vital for our body and brain. Reading is of utmost importance in a child's life, so why not bring reading and movement together?
What is your favorite part of writing? The greatest challenge?
The exchange between my co-author is fun. We have lots of fun brainstorming and laughing. The greatest challenge for me is finding the perfect rhyme to explain the specific skill I want the children to perform.
How awesome are your book titles! How did you come up with them?
Believe it or not, my two daughters ages 8 and 6 help me.
What are some important specifics people, who want to write for kids, should know?
Know what age you want to write for. Why will your book be special, different, or needed? Most importantly believe in yourself, your work and enjoy the ride.
Why is writing so important for young people?
It's a wonderful way to express yourself and to be creative.
What do you know now that you wish you knew when you were a tween or teen?
That there are many different ways of writing and you can be creative, think outside of the box a little. I also wish that I didn't think I had to wait until I was older to be published or to start on my career.
Advice for writers?
Write, write, write, and enjoy the process.
What do you know now that you wish you knew when you first started writing?
How long it can take from idea to completion. Marketing is the hardest part, at least for me.
How has the ability to express yourself helped you in life?
It has allowed me to be who I am and to do what I want. I've followed my dreams and wouldn't have if I wasn't secure enough to express myself.
What's next?
I'm working on the last book to finish the movement and more series. It will be based on non-locomotor movement skills.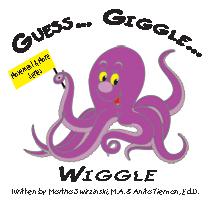 Tags:
Children's Books
Guess… Giggle… Wiggle
Kick… Catch… Buzz
Leap… Laugh… Plop
Martha Swirzinski
Movement Plus
VBT – Writers on the Move
Whole Child Publishing