Marla Martenson is the bestselling author of Excuse Me, Your Soul Mate Is Waiting (Hampton Roads Publishing, 2008) and Good Date, Bad Date (Hampton Roads Publishing, 2009). Her memoir—Diary of a Beverly Hills Matchmaker—was just released by Bettie Youngs Books. Martenson, who was named the "Over 40 Female of the Week" in February 2010, for Over40Females.com, writes for online publications, including Commitment, Absolutely Fabulous Women, and Examiner.
For those in Los Angeles, Martenson will be signing her memoir at Barnes & Noble at The Grove (189 Grove Drive 90036) on Thursday, April 29th at 7pm.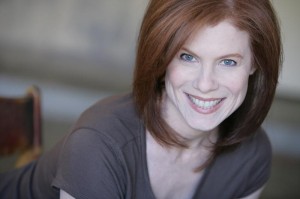 What led you to add author to your matchmaker resume?
I have always wanted to be a writer since I was a young girl. Early on working in the dating service/matchmaking industry I realized that I had a great opportunity to write a book about all the things I was learning about what men and women were really looking for in a partner and I also wanted to share what people could do to ensure success at getting into a great relationship.
What was your process for writing Excuse Me, Your Soul Mate Is Waiting and Good Date, Bad Date?
When I wrote those books I was working full time at the matchmaking company. So with the commute, I had ten-hour days. I fit writing in evenings and weekends, and often did revisions with my editor on my lunch hours. It was a lot of work but exhilarating because it was my dream come true to have a book published.
In what ways was writing Diary of a Beverly Hills Matchmaker different than your previous non-fiction books?
Writing my memoir was very different because I had to have character development and an interesting storyline. It was definitely more challenging and also double in length. I really enjoyed the process though, taking real life stories and adventures and putting them on paper to share with my readers.
How did you go about getting published?
I was incredibly lucky. I met a woman through the matchmaking service who was an author. When I told her that I had an idea for a book, she introduced me to her literary agent and the rest is history. I will say that it is easier to get a book deal for a non-fiction book. If I was trying to shop a novel it may not have happened or happened so quickly.
When writing your memoir, how did you decide what to include and what to eliminate?
In the first draft of my memoir I included a lot of stories that I thought were hilarious, but my editor did not. So she cut out a lot and asked me for particular stories; for example, more juicy emails from clients, and she wanted a wedding in the book. So I had to go back and add a lot.
What is your favorite part of being a writer? The greatest challenge?
I love the actual writing and being creative, but I get the biggest kick when someone asks me "What do you do?" and I can honestly say, "I'm a writer," since it was a life-long dream to become a published author. I also love doing the big kick-off book signing at Barnes and Noble at the Grove in Hollywood every year. And of course the TV and radio interviews are a lot of fun.
The biggest challenge I would say is the marketing of the books. People say the easy part is writing the book, the hard part is selling it. I recently read that in 2009 traditional publishing produced 288, 355 titles, so the competition is fierce to get people to buy your book.
How important is tone and style when writing non-fiction?
I always put a lot of humor and personal stories in my how to books. The reader loves to be entertained even when they are learning something, so I like to sprinkle stories of my personal life and make the book very conversational and user friendly.
Advice for daters?
The best advice I can give for the daters out there is to keep a positive attitude. It is easy to become frustrated and bitter when things don't seem to work out the way you want them to. Also, work on yourself. Never stop learning and trying new things, take care of yourself physically because you not only want to look good for your new partner but have the energy and strength to have new adventures and enjoy life together.
Advice for non-fiction writers?
I would say that as long as you are passionate about your subject and have something important to share, your message will shine though the pages. As a non-fiction writer, you need to build your platform. Meaning, you will need to show the agent and publishing house that you are an expert in your field and that you have a platform to promote your book. They want to know, "Who are you to write this book? Why will people listen to you?"
What do you know now that you wish you knew when you first started writing?
When I started writing my first book, I was under the impression, like so many people, that if one has a book deal and the book is in Barnes and Noble, you must be rich. In my mind I was getting ready to quit my job and move out of my apartment into a house with my own office, since I would be a big-time writer. I mean with all of the millions of people on the planet, it should be a piece of cake to sell a few hundred thousand or a million books right? Wrong. And authors make very little on each book sold. So the bottom line is yes, it is possible to be the next J.K. Rowling or Stephenie Meyer, but don't count on it. Just put out the best possible work that you can and then market the heck out of it.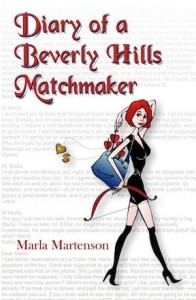 Tags:
Absolutely Fabulous Women
Betty Youngs Books
Commitment
Dating
Debra Eckerling
Diary of a Beverly Hills Matchmaker
Examiner
Excuse Me Your Soul Mate is Waiting
Good Date Bad Date
Hampton Roads Publishing
Memoir
Over40Females.com
Write On! Author Q&A
Your Soul Mate Is Waiting