Write On! Writing A Biography Book Proposal by Jeffrey Spivak
Today, I'm in the enviable position of having my second book (a Hollywood biography) published at year's end. No matter what's been said about the changing face of the book industry, there remain a number of truisms that most authors must follow if they're to bring their non-fiction idea to life. Unless you have the clout of Kitty Kelley (who can land a book contract on an idea alone), or are willing to go the self-publishing route and live drably with the results of middling sales and retailer's consignments, today's market demands the tried-and-true methods of query letters and book proposals. As stated so eloquently on this site by Carolyn Howard-Johnson in her "Seven Rules for Writing Your Book Proposal" tailoring your proposal to the publisher of your choice is a savvy move.
A successful query letter is analogous to getting your foot in the door at a publishing house. Make it smart, concise, grammatically correct, and without error. Be sure to address it to a person not "to whom it may concern" lest you be seen as a mass marketer, simultaneous submitter, or worse, a beginner. At this stage, enclosing a full-blown book proposal is not required (and may be a hindrance). Let the person to whom you're writing know that you can provide a complete book proposal if they're interested.
When my publisher's acquisitions editor responded positively to my query I did something that I'd hoped would endear me. I asked if I could see a previously-approved proposal. The request was not as brazen as you might think. As I'd learned, they would rather show me something they liked so I wouldn't make a colossal blunder by sending them something they would reject. Within a week I received a hard copy of a successful proposal written two years earlier, and that book (a biography of actor Warren Oates) coincidentally hit the store shelves a short time thereafter.
Of course, I didn't follow that proposal to the letter. Plagiarism was the last thing I needed to be accused of this early in the process! I gleaned some of the best concepts and tailored them to my approach. The following elements comprised my book proposal:
1.    An arresting cover, complete with my title, my name, a photograph of my subject, and the words "Prepared for (Publisher's Name)" along with the month and year.
2.    A table of contents. I knew my proposal would have several topics discussed, and a contents page (complete with leader dots) was helpful and looked quite professional.
3.    An introduction to my subject (2 pages). This was not a rehash of my query letter but an opening up of the subject along with his notoriety and influence. I ended with a persuasive argument on why his story needed to be told. In no small way, I was also presenting my writing style. I felt that if my introduction was engaging, so would the balance of the proposal.
4.    I listed all existing in- and out-of-print books of my subject, along with other media that mentioned him. This reinforced the idea that my subject needed a modern treatment of his life.
5.    I enclosed a sample chapter of some 20 pages. Nothing in the proposal gave me more grief or agita. How could I possibly write a full chapter when I hadn't even begun my research? I persevered and decided I could write intelligently about one aspect of my subject's life to which I was already privy. I wrote, re-tooled, and repeated until it read like a book chapter (including chapter notes). Not surprisingly, the sample chapter resembles little of today's finished product. But that's OK. Here, as in the introduction, I was auditioning for the role I hoped would be offered.
6.    I created a list of sources. Who would I interview? What existing texts would I consult? Where would I find the images necessary to buttress my book's appeal? Specificity and variety were the keys that made this section work.
7.    I closed the proposal with a reiteration of the main theme that a biography of my subject was unique, necessary, readily acceptable, and readable at both the bedside and the beach.
I submitted a 50-page book proposal and four weeks later my acquisitions editor told me that it had passed their editorial board "with flying colors." Soon after that, Fed Ex delivered my book contract. This fall, some three years after submitting my proposal, Buzz: The Life and Art of Busby Berkeley will be published by The University Press of Kentucky. So true is the axiom that a professional writer is an amateur who never gave up.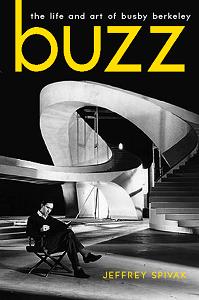 For more on Buzz: The Life and Art of Busby Berkeley and author Jeffrey Spivak go to www.JeffreySpivak.com.
Tags:
Biography Book Proposal
Buzz: The Life and Art of Busby Berkeley
Carolyn Howard-Johnson
Jeffrey Spivak
Non-fiction
Seven Rules for Writing Your Book Proposal
The University Press of Kentucky