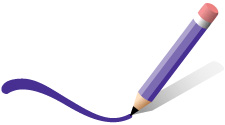 Screenwriters, it's your turn!
In our continuing effort to help writers jump-start their careers, we are pleased to announce the 2nd Annual Write On! Query Contest, Part 2: Screenplays. The winner in each category—Screenplay and Teleplay—will have their query letter read by Los Angeles literary agent David Boxerbaum of APA. They will also receive a copy of Blake Snyder's SAVE THE CAT! The Last Story Structure Software You'll Ever Need.
Screenwriter Tracey Jackson (Lucky Ducks, Confessions of a Shopaholic) will select the 1st, 2nd, and 3rd place winners from the Screenplay finalists. Jeanne Veillette Bowerman (co-founder of Scriptchat, a Twitter chat where screenwriters come together to learn) will choose the winners in the Teleplay category.
A query is the letter sent to a literary agent, editor, or publisher, used to promote the project, as well as the writer. For tips on writing a good query, read the Write On! Online Author Q&A with The Query Queen Wendy Burt-Thomas.

THE JUNE CHALLENGE: QUERY CONTEST – SCREENPLAY & TELEPLAY
First Prize
– David Boxerbaum, a senior literary agent working at APA, where he represents writers and directors in the feature and TV world, will read the 1st place queries
– The 1st place queries will also win a copy of Blake Snyder's SAVE THE CAT! The Last Story Structure Software You'll Ever Need
Second Prize
– Your Screenplay Sucks!: 100 Ways to Make it Great, autographed by author William M. Akers
Third Prize
– Danny Manus' ebook No BS For Screenwriters: Articles and Advice from the Executive Perspective
Submission Guidelines:
– There is no fee to enter this contest
– Email your query to Debra@WriteOnOnline.com by Wednesday, June 30
– Queries should be 1 page
– No attachments; paste text in the body of the email
– Include name, email address, address, phone number, and category at the top of your submission
– By submitting, you are agreeing to join the Write On! email list
Winners will be announced on Monday, July 12, on Write On! Online, and in the July Write On! Newsletter.
Submit your query today!
To your success!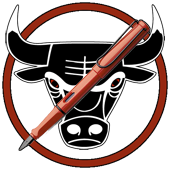 Tags:
Blake Snyder
Danny Manus
David Boxerbaum
Debra Eckerling
Jeanne Veillette Bowerman
No BS For Screenwriters: Articles and Advice from the Executive Perspective
SAVE THE CAT! The Last Story Structure Software You'll Ever Need
Screenplay Query Contest
Tracey Jackson
William M. Akers
Write On! Online
Your Screenplay Sucks!: 100 Ways to Make it Great