Coldspring, written by Cheri Mancuso and her partner John Scarano, came to life after nearly a decade of research. The literary non-fiction book is a story of karmic redemption, chronicling the lives of three hapless individuals—Bernice, Harry, and Freddy—as they reincarnate together over and over again. The story begins 12,000 years ago, culminates in 1935, and is based on three actual murders that occurred in Coldspring, New York, in the same fashion over a span of almost 235 years.
Mancuso has earned a stellar reputation in the field of metaphysics, primarily as a psychic medium, healer, and teacher. Scarano has studied metaphysics, tarot, mystical symbolism, and numerology for more than 40 years. He is clairsentient and clairaudient and, and is a Reiki Master.
Coldspring is the first in the trilogy. Coldspring, The Trial will be out this fall, and Coldspring, The Resolution will be released in 2011.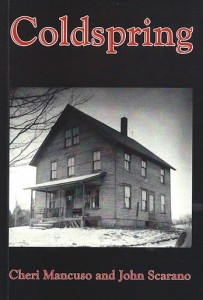 What inspired you to write Coldspring?
The inspiration for the book was the story of my Great Aunt Bernice's life and death. I began to empathize with her as our research progressed and revealed her rise to power in a male dominated society beginning in the early 1900's.
What was your research and writing process?
The research process was a very long one. It took us many years to complete our research to the point where we felt that we had enough accurate information to begin the book. We scoured through several libraries in Cattaraugus County where the murders occurred. We also interviewed several people who were alive in 1935 and some who actually attended the trial of the murderer, Freddy Lindsay. And, because the people of upstate New York have taken the time to preserve their heritage, we were also able to take advantage of the access to historical information from many town historians. Without them Bernice's story could never have been as accurate as it is presently.
How did you go about getting it published?
After researching the publishing process, we decided to self-publish our book in order to preserve our writing in its original form. It's a little risky to do that because we don't have the exposure that we might have from a publishing house but it is extremely important to us that it remain exactly as we have written it. There is an important message contained it our book and we cannot take a chance on that being tampered with by anyone. So, we took advantage of the digital publishing process that is available today and we have published two short runs to date.
What was it like writing with your partner John Scarano?
I knew John was the right one when I first met him in 1996 and we started talking about my need to write about my Great Aunt Bernice's death since I was 19 years old. When we went back East, starting around the year 2000, to investigate her murder, John became even more interested in her murder and my family's heritage. Once we started the writing process, we immediately began to collaborate on the storyline and discussed the development of each chapter before it was written. As a result of that process the book is truly a blend of John's input and mine.
What was your favorite part of the process?
My favorite part was traveling to upstate New York for the purpose of doing research for the book. I also loved meeting the many people who were so eager to help us with the book by providing us with information and pictures.
The greatest challenge?
The greatest challenge was writing the book once the research process was over. John and I have never written a book in our lives, and so it was initially a very daunting process.
Do you have any specific advice for those writing a series?
Yes, I do. And here it is: don't hire a ghostwriter to write your books! It just doesn't work very well. We went through two ghostwriters before we finally had to accept the fact that we had to write the book in order to deliver the right message to our readers.
Additional advice for writers?
Do your research before you start your book. That was the biggest problem that we had with our ghostwriters. They were lazy researchers. They were not historically accurate when it came to the various elements of the story. For example, one writer had Caleb Omens playing a phonograph almost 20 years before they were commercially available. Don't be naïve and assume that your reader will not know the difference. Trust me when I say they will!
What do you know now that you wish you knew when you first started writing?
I wish that we had known what a lengthy and expensive process research can be.
How do you balance all the elements of your career?
I get up very early in the day and prepare for the lengthy day that lies ahead for John and me. We work seven days a week in order to accomplish everything that we have to do each day. Having a partner who helps to carry the workload has made that possible.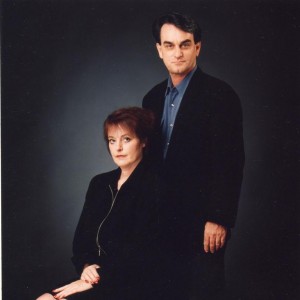 Tags:
Cheri Mancuso
Coldspring
Historical
John Scarano. Medium Cheri
Literary Non-Fiction
Myteaphysical
Non-fiction
Publishing
Reincarnation