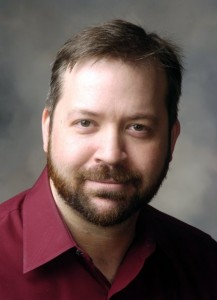 One thing that has been consistent about AMC's Mad Men in its three-plus seasons is that, while the series has an extensive group of characters we are interested in, it lacks many characters that we, the viewers, can genuinely root for.
(SPOILER ALERT: If you aren't caught up through Season 4, you may want to skip this review.)
Anyway, who among the characters is one supposed to root for? Don Draper? The rude, arrogant, womanizer who stole a dead man's name to get out of Korea? Who cheated on his wife multiple times? Who just found out an important person in his life has cancer, and rather than tell her, ran away from the problem to get drunk on New Year's in New York and engaged a prostitute?
Yeah, that Don Draper.
His ex-wife, Betty, is no prize either, having cheated herself and acting as one of the worst parents on TV. Considering how ice-cold Betty is, it's hard to blame Don for trying to find passion elsewhere.
What about Pete Campbell? Hardly. In four seasons, we've seen Pete do everything–lie, suck-up, blackmail–to improve his standing at the ad firm. Pete's such a weasel, no one can really root for the guy.
There's few redeeming features about Roger Sterling, who is more interested in chasing the next skirt rather than doing his job.
Surely, Peggy Olson is someone we ought to root for. But Peggy has proven herself willing to do as much as Pete in order to shatter the glass ceiling at her office. We can admire Peggy's spunk, I suppose, but her ultimate ambition is to end up like the male executives at her firm. Not exactly the loftiest of goals.
The closest thing we have to someone to pull for on Mad Men is Joan, who manages the ad agency. We've seen Joan use her considerable charm to keep the men at the agency in line, but that's as much Joan trying to make lemons into lemonade. When Joan has genuinely tried to advance herself through hard work, such as reviewing TV scripts on her own time and being really good at it, she gets passed over in favor of a male executive to do the job full-time. It was hard not to empathize with her at that moment, because it's a pain most people experience at some point.
I suppose in the end, what makes Mad Men arguably the most compelling show on TV is that we tune in weekly as much in spite of the characters' faults as because of them.
Just as in real life, most people aren't good or bad, black or white, but a shade of gray. Mad Men takes that concept to the ultimate in crafting its cast of characters.
5 of 5 Purple Pencils

Tags:
AMC
Betty Draper
Don Draper
Joan Holloway Harris
Mad Men
Peggy Olson
Pete Campbell
Phillip Ramati
Roger Sterling
Write On! Reviews