A native of England and a long-time teacher, Helena Harper's first two books are poetry collections, inspired by her professional and personal life: It's a Teacher's Life…! and the recently released Family and More – Enemies or Friends?
Family and More is a lyrical collection of verse in which Harper recalls the people who have taught her precious life lessons. As the daughter of a German mother and English father, who met in Hamburg at the end of World War II, she explores notions of national and emotional boundaries, the horrors of war, self-discovery and love, returning time and again to that oldest and most emotive of themes: the infinite power of the human spirit.
Harper speaks with Write On! about her journey as a writer, her interest in poetry, and more.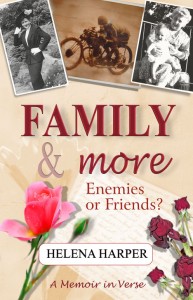 Why did you write Family and More?
I had the idea one day whilst driving to work. I was just thinking about my family and other people in my life who've had a big influence on me, one way or the other, and suddenly the idea popped into my head that I could write a second collection of poems about them and the lessons I've learnt from them, incorporating my reflections about my German/English background and my disbelief that relatives of mine would have been fighting each other in both World Wars, a fact that I had a lot of difficulty coming to terms with.
How was it different than/similar to writing It's a Teachers Life…!?
I chose to write in the same style as I had for It's a Teacher's Life…! (stories in verse) as it came naturally to me. I was totally absorbed by the process, just as I had been for my first book, but I had much more revision to do than for my first book. After I had had it critiqued, I realised that I had to make it clearer to the reader what exactly I had learnt from each person. During the whole process, I came to a better understanding of each person and, through them, of myself and the events in my own life. Most importantly, perhaps, I began to see what my own role in life could be as a result of coming from the particular background that I have.
What prompted you to write your first book It's a Teacher's Life…!?
I've been a teacher for 20 years and about three years ago, when I was having a lovely holiday at a beautiful place in the country, I was inspired to write some poetry, and when I came home, I then had the idea to write some more poems about my life as a teacher. Each poem would concentrate on a different aspect of school life, such as the lessons, what went on in the staffroom, school trips, exams, report writing, and so on. I also wanted to pay tribute to some of the support staff who do so much to keep a school running, but are often forgotten about e.g. the cook, the caretaker/janitor, the nurse, the school secretary—the unsung heroes of life is what I call them.
Have you always been interested in writing poetry?
Actually, no! I've always loved to write, but my first love has always been writing fantasy stories for young children. I wrote poetry at school, of course, and every so often when I was on holiday, but it wasn't a regular thing.
What is your favorite part of being a writer? The greatest challenge?
My favourite part: experimenting with language, sounds and rhythm, and letting the imagination take flight when I write my children's stories. The greatest challenge: going through the publishing process, learning about marketing, and getting my children's stories illustrated!
Advice for people who want to write from their own experience?
Write as it comes, from the heart. Then it will strike a chord with others.
Additional advice for writers?
If you want to write, just start to write, but try and attend/ follow some courses as well. I think everyone needs advice and guidance on their writing journey.
What do you know now that you wish you knew when you first started writing?
I wish I had known more about the publishing process and, of course, marketing. I had no idea what social networking sites even were a few years ago! So these past two years have been a steep learning curve, and I'm still climbing!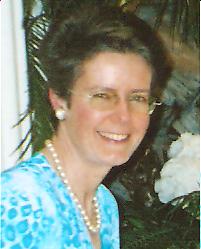 Tags:
A Teacher's Life
Author Q&A
Debra Eckerling
Family & More
Helena Harper
Memoir
Verse
Writing