Moving Write Along: Advice from the Experts – Top 10 Ways to Fail At Networking
by Anne Hilbert, Network Navigator
So, you've joined a networking group. That's great, but it's only the beginning. Do you have a strategy besides just showing up? You collect business cards, then what? Why isn't the phone ringing with business? What are you doing wrong?
Here's a list of mindsets and attitudes that sabotage your business every time, and make people run the other way when they see you coming.
1. Don't go to meetings unless you're the only one representing your industry. So what if they don't like me, I'm the only one representing this product/service, so they have to buy from me. Being greedy always increases sales.
2. Don't ask for what you want. In other words, don't educate people about your target market, so they'll know who to refer to you. Let them figure it out for themselves the types of clients, power partners, or recruits you're looking for.
3. Don't bring your business cards. You'll get the cards from the people you want to follow up with. If someone wants to refer business to you, they can invite the friend to the next meeting to talk to you.
4. Don't ask questions. Why bother asking the other person about what they do or how you can help them with their business. They should know that it's your world and they just live in it.
5. Don't contact anyone outside the meeting. 2% of all sales are made on the first contact. 80% of all sales are made on the 5th to 12th contact. Continue to assume that you'll make all of your sales at the networking meeting. Don't meet anyone for coffee or schedule a phone call to get to know them better. Why bother build an ongoing business relationship?
6. Don't return phone calls. This person only wants to sell me their stuff. How do you know? They could be referring you to a lead that will allow you to retire! Don't return that phone call and keep working.
7. Keep score. "I bought from you, so now you should buy from me." If you don't get business from this person, start talking badly about him/her to anyone who will listen.
8. Don't stand out from your competition. Don't be memorable or different from everyone else that sells the same product or service. You don't want people to know why working with you is their best choice.
9. Don't arrive early or stay late for an event. Before and after the actual event is when most business is done. This includes scheduling appointments, answering questions about your product/service and getting more information from others. Continue to arrive just in time for the program and leave immediately afterward, and watch your business go up in flames!
10. Avoid asking "Who do you know?" This is a loaded question that can create multiple leads for you. It also takes the pressure off the person you're asking to buy from you. Why would you want to peek inside their rolodex or database and get ongoing referrals, when you can settle for one sale from that individual.
If you keep practicing these recommendations, you can be sure that your networking efforts will lead to failure. You will also alienate potential clients from working with you, and create a reputation of being a pushy salesperson.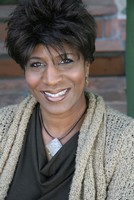 Networking Queen Anne Hilbert's passion is helping entrepreneurs build their businesses by teaching them to the right way to connect. Using Anne's easy and unique method, her clients get more referrals, and form business relationships that keep the phone ringing.
Tags:
Anne Hilbert
Moving Write Along: Advice from the Experts
My Network Navigator
Networking Groups
Networking No Nos
Write On! Online