Moving Write Along: Advice from the Experts – Creating E-Books: 5 Simple Steps
by Karen Cioffi, Writing, Publishing, and Marketing – You Can Do It!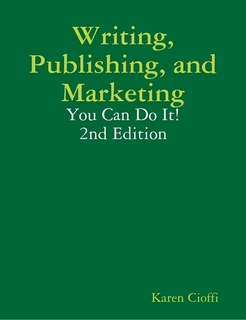 E-books are amazing products with multiple uses, whether used as a freebie or for your site or a product to sell. Plus, they can be created for FREE, or for a very minimal amount of money. What else can you create that costs only your time and effort, and sells for whatever the market is willing to pay? And, e-books are easy to produce!
How to Create an eBook: 5 Simple Steps
1. Create content:
The first step is to create your content; this can be done as a simple word document. The content can be anything you think your readers or target market will want or need. In addition, it can be any length from a simple 10 page e-book to a 100+ page e-book.
The choice is yours, as long as it will provide your reader or target market with an informative product that they'll find of value.
You can also create a compilation of articles you've already written on a particular topic and organize them into an easy to read product that includes a table of contents.
Note: It's wise to include a disclaimer about accuracy if you add links or information that may become outdated. You might also want to add an "All Rights Reserved" with a copyright reference, if you do not want others to randomly share the e-book.
TIP: As with any work, be sure to proofread and edit the content.
2. Organize Your Content
Whether your product is a few pages or 100, having it organized is important. The e-book needs to offer easy reading and clarity, along with value. If you are creating a longer product, divide the content or articles into sections or parts, and provide a TOC.
Be sure to use a large and bold font for section headings and include page breaks for each section.
Remember, you want to provide valuable information, including resources if possible, that will prompt the reader to view you as an expert in your field/genre. This will help motivate the reader to click on the links you provide, leading back to your site(s), products/services, or affiliate products.
Finally, be sure to add a brief bio, including your sites, books published, services, products, and links, on an About the Author page.
TIP: Use plenty of white space. If you notice, this article has very short paragraphs, making it easy to read.
3. Include Images and Tweak Your Content
Once you have the content in place, add images. You can add an image at the beginning of each section, or where ever you see fit. This is another trick to make the e-book more interesting to read.
Using your Word program's clipart function is a free way to get images. Microsoft has clipart in the toolbar: Insert: Pictures: Clipart. You can also input free images from other sources. Again, the choice is yours.
The images will help break up the monotony of straight content. Another technique is to use different color font for headings and subheading, or for "tips," or other special information. Changing the font itself is another tool to make specific content stand out.
TIP: Include your own head shot on the About the Author page. Readers connect more with a face than just a name.
4. Create a Cover
Every book needs a cover, so your will need to create one. Again, you can use clipart, or other source of free images.
TIP: After you create a cover, be sure to click on Page Break.
5. Turning Your Word Doc into a PDF
Okay, you've created a great word document, now it's time to magically turn it into an e-book. There are a number of free PDF creator software applications to do this.
PDF is an acronym for Portable Document Format. A PDF creator is an application that converts documents into PDFs by creating a virtual printer that prints to PDF files.
If you don't already have a PDF converter, it's time to do an online search for "free pdf creator." Just be sure the one you choose is Adobe compatible.
My experience is with PDF995. They offer a free version with promotion each time you run the software, but for $9.95 you can get it without the promotion.
Install the software you chose, and you're ready to go.
To use a PDF converter, choose Print while in the open Word document that you intend to turn into a PDF. In the Printer box, choose the PDF converter instead of your printer, and print.
It's that simple.
* * *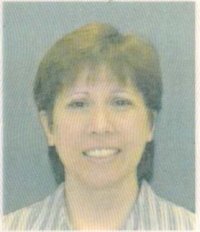 Karen Cioffi is an author, ghostwriter, and freelance writer. For writing and marketing information visit KarenCioffi.com, and sign up for her free newsletter: A Writer's World. You'll get 2 free e-books on writing and marketing in the process, and two more free e-books just for stopping by.
Tags:
Creating E-Books
E-Books
Freebies for your site
Karen Cioffi
PDF
Writing E-books