There are several common myths that I've encountered that hold back the careers of new screenwriters.
First Myth: The notion that there's big money to be made from screenwriting. New writers hear about spec script sales in the six to seven figure range. The truth is these days, it's more difficult to sell because of the avalanche of submissions. Those writers fortunate to sell their screenplays are often paid in the low six figures. Half the members of the Writers Guild have no income at all from their writing in any given year.
Second Myth: The perceived glamor associated with being a screenwriter. Writing is a solitary profession that takes years of writing and rewriting on a single script. The business is filled with frustration and disappointment.
Third Myth: The necessity of acquiring an agent. New writers think they'll write a script, get representation, and collect a big payday soon after.  The reality is that getting good representation these days is difficult. Agents are buried with work representing their existing clients and aren't actively looking for new talent to take on. That's why I strongly recommend marketing your material yourself. I sold all 8 of my projects without representation. How I did this is discussed in detail on my High Concept Screenwriting CD: "How to Create, Pitch & Sell to Hollywood" or new Ebook.
Despite these obstacles, if you feel that you want to pursue screenwriting, you should press on. Educate yourself on the craft, network as much as you can, and learn how the business works. Having realistic expectations and knowing what you're up against, gives you a leg up on everyone else.
Watch for Steve on Screenwriting the first Thursday of each month.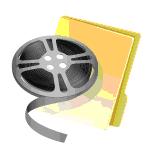 Tags:
High Concept Screenwriting
Myths
New Screenwriters
Screenwriting
Steve Kaire