I was honored and thrilled to join Karen Worden and David Branin to interview Julia Cameron (The Artist's Way, The Vein of Gold, The Right to Write) on a special episode of Film Courage with Karen Worden & David Branin on LA Talk Radio.
Listen to the podcast here.
My favorite part came toward the end when Julia recommends naming your inner critic. What's your inner critic's name? And why?
Enjoy the podcast. And thanks again, Karen and David, for inviting me to join you. I had a blast!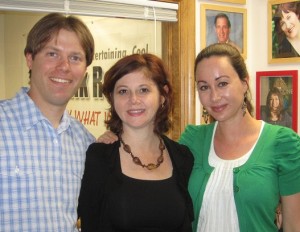 Tags:
David Branin
Film Courage
Inner Critic
Julia Cameron
Karen Worden
The Artists Way