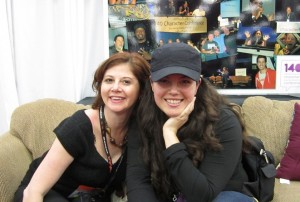 Write On! spoke with entrepreneur and author Ja-Naé Duane, How to Start Your Business with $100, at SXSW in Austin, Texas, last month. She is currently working on her second book, How to Start a Revolution: A Step-by-Step guide from History to Social Influencers.
Duane is CEO of Wild Women Entrepreneurs, CEO of Ja-Naé Duane Ventures, Co-Founder of the Massachusetts Artist Leaders Coalition, and Founder of The Leaders. Additionally, she is a professional opera singer, a social media strategist, and a faculty member at Northeastern University.
Ja-Naé Duane offers advice for writers and reveals what she knows now that she wish she knew at the beginning of her career. Write On!
Tags:
Advice for Writers
Author
Debra Eckerling
Entrpreneur
How to Start Your Business with $100
Ja-Naé Duane
Write On! Online