Diane Williams reviews her Washington DC 48 Hour Film Project experience.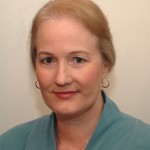 This year, 105 teams signed up  for the Washington DC 48 Hour Film Project (48HFP), and were divided into eight groups of 13 or 14 teams each. Each team in a group drew a genre from a hat so that when the films were screened by group, each film had a different genre. The team leaders found out the required elements and their genre on Friday night by 7:30 pm. Then they were allowed to begin writing.
There were 22 people on our team, led by Ishu Krishna of Citra Productions, and everyone was nice, funny, and way, way talented.
Our challenge was to produce in 48 hours a short film between 4 and 8 minutes in length that contained a character named Riley Tompkins who is a teacher, has a pencil for a prop, and this line of dialogue, "I'm taking it one day at a time." Our genre? Silent film.
Friday, April 29: From about 8 pm to midnight, our writing team came up with some ideas to fit our prearranged shooting locations and actors. Our choice was to do live-action scenes that were sucked into panels like a page in a graphic novel so dialogue could appear in print. Although our editor started typing a script, we abandoned sending a script out to cast and crew, and decided instead to fill them in with what they needed to do at each site.
Saturday, April 30: I signed up as a writer, but on a 48HFP team, everyone pitches in doing anything that needs doing. On shooting day, I was script supervisor, continuity coordinator, property mistress, set decorator, and extra. I made sure we got what we were supposed to shoot, that our props were made and placed where they needed to be, and ensured continuity.
We shot out of sequence because of the times Ishu had arranged for us to be at our shooting locations. First stop at 8 am was a strip club on Wisconsin Avenue in DC. Our star, "Beardy," a tall young man with long hair and a beard, comes into the club looking for the object of his desire, which is upstairs in the club office. Two of the dancers who worked there provided background, and our cast and crew were hostesses and club patrons. I loaned my digital camera to a producer to get a photograph we needed of the girlfriend for Beardy to refer to. He got the shots printed at a CVS pharmacy across the street.­ The club entrance and the office scene, where our required pencil appeared (which I supplied), were two of the last three scenes of the film.
We arrived at the second location and the first scene of the film at noon, which was the shore of the Potomac River where our star, lying awkwardly amongst the rocks on what appears to be a desert island, looks longingly at a photo of his former girlfriend. Miraculously, a rubber dinghy with a motor appears. Our hero is saved! The dinghy really belongs to the actor playing Beardy. The rocky shore is also the last scene in the film.
Location three is a conference/class room on top of the Torpedo Factory art gallery in Alexandria, VA. Here we meet Riley Tompkins who is preparing for her mnemonics class. We worked in "I'm taking it 'One Day at a Time'" as a way to recall 1970's sitcoms. I wrote each part of her class notes on paper and we taped them to a cork board. I'd provided the tape and Sharpie, which I'd thrown into a tote bag last-minute that morning. Riley told Beardy to look for his girlfriend at a near-by restaurant.
In location four, several crew and I were restaurant patrons, including our sound guy, who had no sound job to do on a silent film. He volunteered to run filled digital compact flash cards to the editor in Annandale, 10 miles away. The waitress directs Beardy to the strip club.
And the last location was a crew member's house where our hero first seeks his girlfriend at her last known residence. The new resident points Beardy to the school where she teaches mnemonics.
Saturday, April 30/Sunday, May 1: Late Saturday night and into Sunday morning, our director, editor, motion graphics artist, and composer put the scenes together and finished the film by noon. The DVD was delivered in plenty of time to beat the Sunday 7:30 pm deadline.
Thursday, May 5: Our film, Wish You Were Here, got a great audience reaction in Group F on Thursday night and we won the Audience award for our group, which was by ballot. We made the top 20 films. We are being presented during the "Best of the DC 48 Hour Film Project" at the AFI Silver Theater in Silver Spring, MD on May 26, and hope to win some individual awards. It was a great team and a great first-time experience for me.
My 48HFP experience was definitely worth 5 Purple Pencils!

Diane Williams pays the bills as a technical editor who works on government contracts in the Washington, DC area. She's placed as a semifinalist in two screenplay contests with her short script, The Greenhouse Solution." Williams is writing a feature script about her ancestor who was a privateer during the War of 1812. She is also a freelance photographer.
Tags:
48 Hour Film Project
Diane Williams
Filmmaking
Screenwriting
Short Films
Write On Review
Write On! Online