If you are a freelance writer, who works from home, there are some tools you will need to have readily available. You already know that you need a computer, laptop, or netbook for writing. There's so much more you need!
– A high-speed connection to the Internet, and possibly a wireless home network
– A writer's library. Some of the basics:
– AP Style manual
– The Chicago Manual of Style
– The ASJA Guide to Freelance Writing
– In lieu of a printed dictionary and thesaurus, check out Merriam-Webster Online Dictionary and Thesaurus
– Some form of IM (Yahoo, AIM, or Gtalk) or Skype
– Notebook(s)
– Paper
– Printer
– Cell phone and business telephone number with voicemail with professional recording
– Workspace
– Record keeping software spreadsheet, accounting, and notes
– Client list, including e-mail and telephone numbers
– Business name
– Website and/or blog with domain name, which should match the business name if possible
– Social media accounts
These books and tools are the bare minimum for any professional writer working from home. You find that over time you might wish to add more or may not need everything listed, this is up to the individual freelancer. Along with the basics, you might need a CPA, marketer, website designer, and other professionals, unless you plan to do everything yourself.
Remember, you are an entrepreneur and will have to keep impeccable business records to comply with any business or tax regulations. You may need to acquire some form of home business license from your town or county, so look into it. Plus, as a freelancer, you are not entitled to any benefits from employers. Insurance, health care, and workers compensation is up to you.
Bonus tip 1: One piece of software other than Microsoft Word I recommend is WordWeb. There is a free version and Pro version; the latter gives access to more dictionaries.
Bonus tip 2: Always have a second person read your work to make sure that your meaning is clear, whether it's a peer of a professional editor.
Additional Resources for Freelance Writers
Duotrope's Digest (free writers' resource listing over 3400 current Fiction and Poetry publications)
Encyclopedia Britannica Online
Garbl's Fat-Free Writing
Guide to Grammar & Writing
The WM Freelance Writers Connection
Title Generator
Writer's Digest
Writer Beware
* * *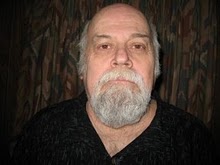 Robert Medak is a freelance writer/editor, blogger, and reviewer. He has written or ghost written more than 350 articles and 80 book reviews. For more information go to StormyWriter.com.
Robert Medak and Write On Online are part of Writers On The Move.
Tags:
Robert Medak
Stormy Writer
Tools for Freelance Writers
Writers on the Move
Writers Resources