As a movie critic, I sit through a lot of mediocre and downright bad movies. But every now and then, a great movie comes along that leaves me feeling fulfilled and happy. More often than not, those movies are film adaptations of best-selling books. You can have great characters, dazzling special effects, and a stellar cast, but if the story's not there, the movie is going to be lacking.
There's never been a shortage of movies based on books, dating back to classics like Margaret Mitchell's Gone with the Wind, John Steinbeck's The Grapes of Wrath, and Harper Lee's To Kill a Mockingbird, but so far 2011 has been an excellent year for book adaptations.
Let's take a look at five movies released this year. I can't say that I've read all of these books, which, believe me, is as tragic as it sounds. But if I have free time, I'm usually watching movies, so I hope all of you avid readers will weigh in with your thoughts in the comments below.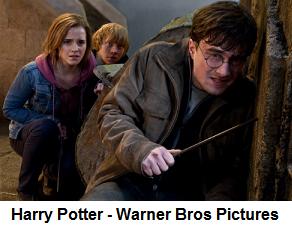 1. Harry Potter and the Deathly Hallows, Part 2. Surely my mom holds some sort of record for the number of times she's read the Harry Potter books, listened to the audiobooks, and watched the movies. She says this final film sticks pretty close to the book by J.K. Rowling, although some things—like the budding romances between Ron and Hermione, and Harry and Ginny—get short shrift. Still, I'm glad they split the final book into two films and gave us a nice lingering journey to Harry and Voldemort's final showdown.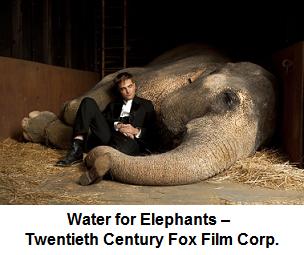 2. Water for Elephants. I wouldn't ordinarily love a movie about a sadistic circus owner who abuses animals and throws people off trains in the dead of night, but this adaptation of Sara Gruen's novel starring Reese Witherspoon and Robert Pattinson has some really lovely moments. Its beauty lies in a romantic story about finding magic and love amidst the poverty and desperation of the Depression. I left the theater feeling like I'd really watched a solid movie, one with depth and attention to detail that fills up your heart and mind with colorful images and interesting people.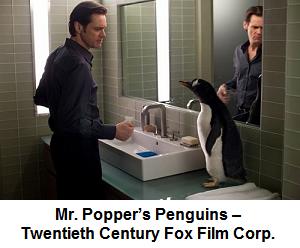 3. Mr. Popper's Penguins. I've never been a huge Jim Carrey fan, but this movie about a workaholic who gets saddled with a passel of penguins is just adorable. As a testament to the longevity of a good story, it's based on the best-selling novel by Florence and Richard Atwater which won the Newbury Award in 1939. The penguins are a mix of real and CGI birds, and they're utterly cute as they follow Mr. Popper around leaving chaos in their wake. One of the best parts of the movie is the birds' fascination with watching Charlie Chaplin movies on TV. Way to include a comedy legend in a family movie.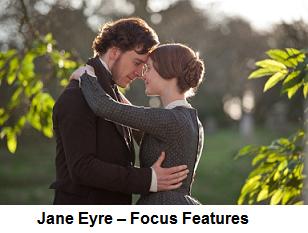 4. Jane Eyre. What's that, Jane Boursaw? You haven't read Jane Eyre? Shame on you! I completely agree, but until I carve out some time to read the classic book by Charlotte Bronte, there are movies like this one that bring the book beautifully to the big screen. A friend told me the novel was richer and more intense, but isn't that usually the case? Still, this film doesn't disappoint, thanks to soulful performances by Mia Wasikowska as Jane and Michael Fassbender as Mr. Rochester. Their love is oh so complicated.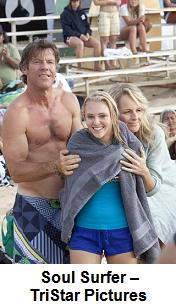 5. Soul Surfer. Based on the book by Bethany Hamilton, this movie tells the true story of the promising young surfer who lost her arm in a shark attack just as her pro surfing career was about to take off. It probably glosses over some of the finer details of Hamilton's journey back to the ocean, but what we get in return is an earnest film about the power of faith, family, hope and reaching beyond your own limitations to see what's possible.
Have you seen any of these films? Did the stories translate well to the big screen?
* * *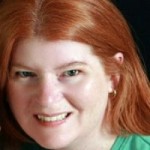 Jane Boursaw is an entertainment writer and syndicated columnist specializing in family movies and TV. Learn more at Reel Life With Jane, follow her on Twitter, become a friend on Facebook, email jboursaw@charter.net
Tags:
Based on the Book
Harry Potter
Jane Boursaw
Jane Eyre
Mr Popper's Penguins
Reel Life with Jane
Soul Surfer
Water for Elephants
Write On! Online