Sometimes it really does seem like every other movie in theaters is a remake. In the last few months alone, we've had Rise of the Planet of the Apes, Don't Be Afraid of the Dark, Straw Dogs, Footloose, and The Thing. But I'm always excited when I see a book adaptation coming up, because it's often (but not always) a brand new movie, and you just never know what the filmmakers will do with the story. They could totally ruin it, or they might turn it into a classic. Here's a list of eight book adaptations hitting the big screen between now and the end of the year.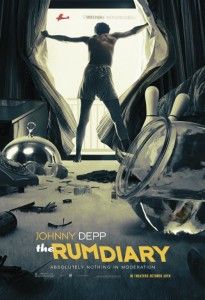 The Rum Diary (October 28)
Screenwriter: Bruce Robinson (novel by Hunter S. Thompson)
Hunter S. Thompson has played a big part in Johnny Depp's career. In 1998, Depp starred in the film adaptation of Thompson's book Fear and Loathing in Las Vegas. Depp narrated the 2008 documentary Gonzo: The Life and Work of Dr. Hunter S. Thompson, and I've even heard that his character in Rango was based on the acid-soaked journalist.
Based on the debut novel by Thompson (written in 1960 but not released until 1998), The Rum Diary tells the story of Paul Kemp (Depp), a journalist who grows tired of the New York madness and crushing conventions of late 1950s Eisenhower-era America, and travels to Puerto Rico to write for The San Juan Star, a newspaper run by downtrodden editor Lotterman (Richard Jenkins).
This movie seems tailor-made for Depp, and in fact, he's a producer on the film, which has been in the works since 2003. Check out the trailer, and you'll see that it looks like just the sort of madcap film and devil-may-care character he excels at. I'm really looking forward to seeing it, especially since the last film director Bruce Robinson helmed was Jennifer Eight in 1992.
My Week With Marilyn (November 4)
Screenwriter: Adrian Hodges (based on My Week with Marilyn and The Prince, The Showgirl and Me by Colin Clark)
Can Michelle Williams pull off the iconic Marilyn Monroe? Honestly, she's not the first person who springs to mind when I think of the blonde bombshell, but we'll see how she does with the role. Scarlett Johansson seems like a better fit and was indeed approached about the project but turned it down.
This film chronicles life on the set of The Prince and The Showgirl, the 1956 film which starred Monroe and Sir Laurence Olivier (Kenneth Branagh). Critics went crazy for writer Colin Clark's memoir (he was an employee of Olivier and is played by Eddie Redmayne in the film), calling it "touching" and filled with "immediacy and charm." We'll see if the movie measures up.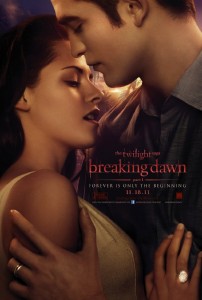 The Twilight Saga: Breaking Dawn Part 1 (November 18)
Screenwriter: Melissa Rosenberg (novel by Stephenie Meyer)
Romance is in the air for Bella (Kristen Stewart) and Edward (Robert Pattinson), as our favorite inter-species couple moves one step closer to marriage and, yep, babies! But the unborn child poses different threats to the Quileute wolf pack and Volturi vampire coven, who close in on the expectant parents.
Oscar-winning director Bill Condon helms this fourth installment of the wildly-popular franchise based on Stephenie Meyer's books. I confess–I can't wait to see it, despite enduring emotional distress from my 17-year-old son over it (the 14-year-old daughter will likely see it with her friends).
Interestingly, Breaking Dawn sold only six million copies when it was released in 2008, which placed it behind both Twilight and New Moon in book sales for that year. Check out the trailer here.
We Need to Talk About Kevin (December 2)
Screenwriters: Lynne Ramsay and Rory Kinnear (novel by Lionel Shriver)
This dark drama finds Ezra Miller playing Kevin, a teenager who goes on a school-shooting spree. His mother Eva (Tilda Swinton) attempts to deal with her grief and guilt by writing to her estranged husband (John C. Reilly).
Publisher's Weekly called Shriver's book the "most triumphantly accomplished by far" in the post-Columbine fiction genre. It's not an easy topic to cover, which makes it all the more compelling to see on the big screen, especially with Swinton and Reilly in starring roles.
Tinker, Tailor, Soldier, Spy (December 9)
Screenwriters: Bridget O'Connor and Peter Straughan (novel by John Le Carre)
Out of all the political thrillers this year, this is the one I'm most looking forward to. That's partly because Le Carre is one of the premiere spy novelists of his time (at age 80, he's also an executive producer on the film), and partly because the cast is terrific.
The story takes place in the Cold War, as a semi-retired espionage veteran George Smiley (Gary Oldman) is forced to uncover a Soviet mole within MI6's ranks. The rest of the amazing cast? Colin Firth, Tom Hardy, John Hurt, Toby Jones, Benedict Cumberbatch and Ciaran Hinds. Color me happy.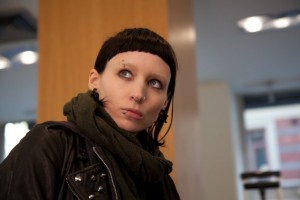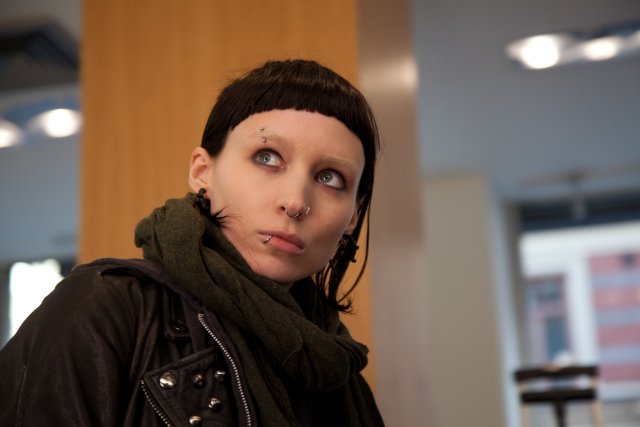 The Girl with the Dragon Tattoo (December 23)
Screenwriter: Steve Zaillain (novel by Steig Larsson)
I practically threw up when I heard there was an American remake in the works for this stellar Swedish film, the first of the Dragon Tattoo trilogy. What, we can't handle subtitles over here? Why mess with a remake when the original 2009 film was so well done?
But I'm willing to give it a chance with David Fincher directing (he also helmed The Social Network and The Curious Case of Benjamin Button). The story follows journalist Mikael Blomkvist (Daniel Craig) who together with computer hacker Lisbeth Salander (Rooney Mara) search for a woman missing for 40 years.
What made the original film so great for me is that I wasn't familiar with any of the actors, so it will be interesting to see Craig and Mara in the starring roles. Stellen Skarsgard, Joely Richardson, Robin Wright and Christopher Plummer also star.
We Bought a Zoo (December 23)
Screenwriter: Aline Brosh McKenna and Cameron Crowe (memoir by Benjamin Mee)
I can't decide if the recent tragedy with the Ohio animal preserve will be good or bad karma for this movie. People might boycott it to send a message that it's not good to keep zoo animals. Or they might set all that aside because this really does look like a cute movie.
The story follows Benjamin Mee (Matt Damon), who after the death of his wife, moves his family to the Southern California countryside and starts to rebuild an old zoo. Have you seen the trailer for this film? Maggie Elizabeth Jones, who plays his daughter, is so adorable she makes me want to dissolve into a swirl of pixie dust and float off into the ether. Scarlett Johansson, Thomas Haden Church, Elle Fanning, and Patrick Fugit co-star.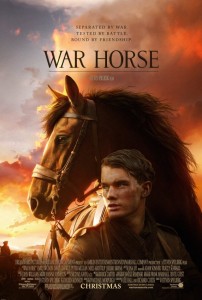 War Horse (December 28)
Screenwriters: Lee Hall and Richard Curtis (novel by Michael Morpurgo)
Talk about a special bond between a young boy and his horse. Jeremy Irvine plays Albert, a boy who enlists in World War I to save his horse. The novel has already produced a Tony Award-winning play, and with Steven Spielberg directing and producing the film, it's likely going to be a hit. And who doesn't love horse movies? Check out the trailer and see what you think.
Which of these films are you most looking forward to seeing?
Jane Boursaw is an entertainment writer and syndicated columnist specializing in family movies and TV. Learn more at Reel Life With Jane, follow her on Twitter, become a friend on Facebook, email jboursaw@charter.net.
Tags:
Book Adaptations
Breaking Dawn
My Week With Marilyn
Reel Life with Jane
The Girl With the Dragon Tattoo
The Rum Diary
Tinker Tailor Soldier Spy
War Horse
We Bought a Zoo
We Need to Talk About Kevin