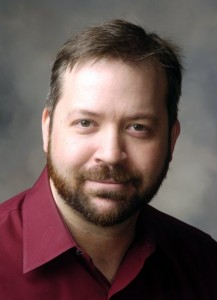 It's always tough to guess how a series is going to play out based only on its pilot. Pilots are there to introduce characters and create the world of the series, but they don't always represent what will happen as the series goes on.
Take Awake from NBC last season—I was blown away by the pilot, but subsequent episodes were lacking as the series wore on.
I've been through quite a few of the pilots for the upcoming season, and have chosen five as the standouts, plus a couple of honorable mentiongs. Here you go:
5. Go On (NBC): I have to admit, I was surprised at how much I liked this one, but the show has the chance to give Matthew Perry some post-Friends attention. Perry plays a sports radio shock jock who has recently lost his wife. He tries to make a go of it, but soon finds himself in group therapy.
At this point, the show could have gone to a rather paint-by-numbers story, but, thanks to a strong supporting cast, the show managed to surprise me and make me laugh. Of all the comedy pilots this season, this was the most enjoyable.
4. Vegas (CBS): Based on the real-life character of Sheriff Ralph Lamb, here portrayed by Dennis Quaid, the show's Western-vs.-Mafia backdrop is pretty cool. Taking place in the early 1960s when Vegas first started to grow, Lamb is a rancher who reluctantly wears the badge after the murder of the Governor's niece. Meanwhile, the mob has sent in one of its captains (Michael Chiklis) to take over their operation in Vegas. Each man has his personal code that we see early on, and there's potential there as we'll see both men become both enemies and reluctant allies at different times as the series continues. Throw in a solid supporting cast, which includes Carrie-Anne Moss and Jason O'Mara, as well as a stylish look, and it should be a solid performer for CBS.
3. Revolution (NBC): Revolution may turn out to be the mystery/fantasy/adventure series that NBC has been hoping for while trying to recreate ABC's Lost. It fell short with shows like The Event, but this time, it's got the talents of showrunner Eric Kripke (Supernatural), director Jon Favreau (Iron Man) and producer JJ Abrams.
The premise is fairly simple: In the very near future, all things electrical stop working for no apparent reason. The series picks up 15 years later, when society has devolved. There's no government—militias run things now. A teenager (Tracy Spiridakos) must find her uncle (Billy Burke), a former soldier now running a bar in the ruins of Chicago. It's up to them to save her brother and uncover the bigger mystery of how to turn the lights back on. The pilot wasn't perfect, but there's enough there to keep me coming back each week.
2. Last Resort (ABC): Somewhat similar in feel to Revolution in that there's a big conspiracy screwing with the world, Resort is set on a U.S. nuclear sub under the command of Capt. Marcus Chaplin (Andre Braugher) and his first officer, Sam Kendall (Scott Speedman). The two men have reason to suspect that an order to launch the sub's nukes on Pakistan is false. When they question the order, they are fired upon by US ships.
The claustrophobic feel of a sub is always good for tense drama, and the conspiracy behind what is happening feels like something I want to follow and see how it unfolds. Of course, any show with Braugher in it is going to be worth checking out.
1. Nashville (ABC): I don't particularly care for soap operas or country music, but this pilot really blew me away, thanks to the fact that the characters didn't go overboard into melodrama as most soaps do. Headed by the always terrific Connie Britton as a fading country music star who sees her fans flocking to a younger teen sensation (Hayden Pantierre), the pilot threw in a few plot twists that you don't see coming. Add to it a terrific supporting cast that includes Powers Boothe, Eric Close and Charles Esten, and there's a lot of good reasons to watch this show. Behind the scenes, Callie Khouri is serving as showrunner while her husband, legendary producer T-Bone Burnette, serves as the music consultant.
Here are three more shows worth checking out:
1. Elementary (CBS): Not nearly as good as the BBC's Sherlock, but I was surprised at how much I liked the pilot given my low expectations of re-telling the Sherlock Holmes (Jonny Lee Miller) story in modern day New York. Miller has great chemistry with his female Watson (Lucy Liu), who plays her part very understated compared to Miller's hyperkinetic Holmes.
2. Arrow (CW): The CW finds its replacement for Smallville, with Stephen Amell grabbing his bow as Oliver Queen, aka the DC Comics hero Green Arrow. Starting off as a gritty origin story, there are definite shades of Batman Begins in showing how Ollie became a vigilante to protect Starling City. Expect quite a few of the non-super DC characters to show up.
3. The Mindy Project (Fox): I might have picked this over Go On as the top new sitcom, but I found the pilot to be a little uneven. But Kaling's clever writing to go along with her deadpan comedy and a strong supporter cast gives me hope that the show will get better each week.
What new show are you most excited to watch?
Learn about the 4th Annual Crossroads Writers Conference, October 5 – 7 in Macon, Georgia. Read more from The TV Guy.
Tags:
Arrow
Elementary
Fall TV
Fall TV 2012
Go On
Last Resort
Nashville
Phillip Ramati
Revolution
The Mindy Project
The TV Guy
Vegas