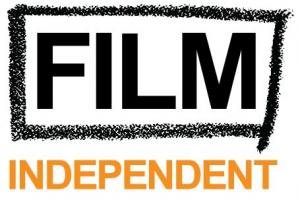 Film Independent's 19th Annual Los Angeles Film Festival, supported by L.A. LIVE and the Los Angeles Times, wrapped last weekend. This year, the fest, which showcases the best in new American and international cinema, showed 200+ features, shorts, and music videos, representing more than 30 countries. Programs include the Filmmaker Retreat, Poolside Chats, Master Classes, and more. Plus, the Festival screens short films created by high school students and has a special section devoted to music videos.
And the 2013 winners are …
DIRECTV Documentary Award (for Best Documentary Feature): Code Black directed by Ryan McGarry, Producer: Linda Goldstein Knowlton
Best Performance in the Narrative Competition: Geetanjali Thapa in Kamar K.M's I.D.
Audience Award for Best Narrative Feature: Short Term 12, directed by Destin Daniel Cretton, Producers: Maren Olson, Asher Goldstein, Joshua Astrachan, Ron Najor; Cast: Brie Larson, John Gallagher Jr., Kaitlyn Dever, Keith Stanfield, Rami Malek
Audience Award for Best Documentary Feature: American Revolutionary: The Evolution of Grace Lee Boggs, directed by Grace Lee, Producers: Grace Lee, Caroline Libresco, Austin Wilkin; Featuring: Grace Lee Boggs
Audience Award for Best International Feature: Sony Pictures Classics' Wadjda, directed by Haifaa Al Mansour, Producers:                     Gerhard Meixner, Roman Paul; Featuring: Reem Abdullah, Waad Mohammed, Abdullrahman Al Gohani, Ahd, Sultan Al Assaf
HONOLULU FILM OFFICE AWARD for Best Narrative Short Film: Walker, directed by Tsai Ming-Liang, Producer: Chen Kuan-Ying; Cast: Lee Kang-Sheng
HONOLULU FILM OFFICE AWARD for Best Documentary Short Film: Stone, directed by Kevin Jerome Everson, Producers: Madeleine Molyneaux, Kevin Jerome Everson
HONOLULU FILM OFFICE AWARD for Best Animated/Experimental Short Film: Oh Willy…, directed by Emma De Sweaf, Marc James Roels, Producers: Ben Tesseur, Nidia Santiago
Audience Award for Best Short Film: Grandpa and Me and a Helicopter to Heaven, directed by Åsa Blanck and Johan Palmgren, Producer: Åsa Blanck
Audience Award for Best Music Video: Katachi, directed by Kijek/Adamski, Music: Shugo Tokumaru
For more information on the 2013 LA Film Fest winners, go to LAFilmFest.com.
Tags:
2013
2013 Los Angeles Film Festival
Film Independent
LA Film Fest
Winners