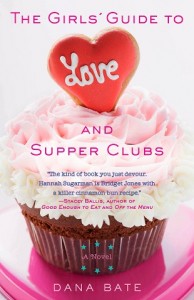 Dana Bate, author of The Girls' Guide to Love & Supper Clubs, has written for numerous publications, including McSweeney's Internet Tendency, Culinate, Table Matters, and Smithsonian.com. Prior to her writing career, Dana spent five years working as a Washington, DC-based field producer and on-air reporter for the PBS Nightly Business Report.
Bate talks about her transition to author, writing a foodie book, and more.
What inspired you to write The Girls' Guide to Love & Supper Clubs?
I knew I wanted to write a book where food was a major theme, but I also wanted the story to feel fresh. So many food-related settings had been done before—the restaurant, the catering company, the bakery. I wanted to delve into food in a new way. Then one morning in the fall of 2009, when I was living in London with my husband for three months, I read a story in one of the British papers about a local woman known as "MsMarmitelover," who hosted an underground supper club out of her flat. She turned her living room into an unlicensed restaurant, and people would come from all over and pay to eat her food. I started thinking about all of the risks involved in doing something like that. What if she got caught? Wasn't it technically illegal? How could someone pull off a pseudo-restaurant in such a small space? Then I realized—bingo!—I had the perfect premise for a story. And so began The Girls' Guide to Love & Supper Clubs.
What was your process for writing it? Getting it published?
I started the book in late 2009—Novemberish—and spent all of 2010 writing and revising the manuscript. I'd left my job as a broadcast journalist, but I approached writing with the same sort of discipline as journalism: I'd start writing by 9:00 a.m. and write until I reached my word goal for the day (at least 1,000 words).
In February 2011, I started sending the manuscript out to agents, and by May I landed one. For various reasons, my agent didn't send the manuscript out until June, but by late June/early July we'd sold the book to Hyperion. From there, it took about 18 months to get it onto bookshelves, which felt like an eternity but which (I'm told) is a fairly standard lag time!
How did you go from journalist/producer to fiction writer?
I loved telling stories, but I'd reached a point in my broadcast career where I wanted more freedom to tell my stories, my way. In journalism, you're always writing about what actually happened, but I wanted to use my imagination and make up my own situations and characters—something obviously not allowed in a journalistic setting. So when my husband had the chance to work on a project in London in late 2009, I jumped at the chance to join him. I quit my job, hopped across the pond for three months, and started work on what eventually became The Girls' Guide to Love & Supper Clubs.
What was your favorite part of writing The Girls' Guide to Love & Supper Clubs? The greatest challenge?
I loved getting into my protagonist's head. Hannah was such a fun character to write, and I fell in love with her the further I got into the story. Like Hannah, I love food and cooking, so I also enjoyed letting my imagination run wild with menus and recipes.
That said, when you love a character, you sometimes hesitate to put her into horrible situations because you feel protective over her. But for a story to have any tension, you have the raise the stakes, and to do that, you have to make your protagonist's life hell. At the beginning, that was a bit of a challenge.
Any specific things to keep in mind when writing a "foodie" book?
Avoid laundry lists of ingredients and processes, but at the same time, don't assume your audience knows as much about food as your character does. There were a few places in The Girl's Guide where my editor would make a note asking, "What is this?" Also, both eating and cooking involve multiple senses, so don't merely describe how something tastes. How does it smell? What sound does it make when it cooks? What does it look like?
Advice for first-time novelists?
Revise, revise, revise. And then know when it's time to let go.
Additional advice for writers?
Write the story you want to write, and tune out the naysayers. Don't worry if the book you write isn't something the New York Times would review. If you worry about how the book will be perceived by others, you will never write a story worth reading.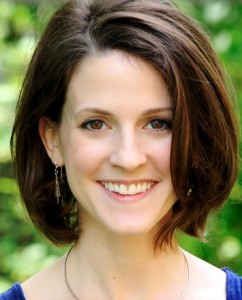 What do you know now that you wish you knew before you writing this book/getting published?
I wish I'd known how much of the marketing and packaging would be out of my control. My original title was The Dupont Circle Supper Club, but my publishers felt that title was too DC-centric and changed it to The Girls' Guide to Love & Supper Clubs. I had limited input to that process. Same with the cover. I knew some of those decisions would be out of my control (I'm a writer, not a marketer, after all!), but I didn't fully appreciate how little pull I'd have. Had I known, I probably would have approached things a bit differently.
Tags:
Author Q&A
Dana Bate
Fiction
Foodie Book
Publishing
The Girls' Guide to Love & Supper Clubs
Write On! Online