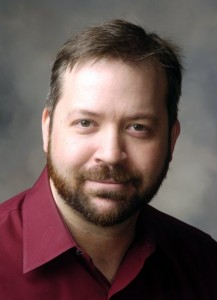 It should be noted that the 65th Annual Emmy selections announced Thursday morning have one thing in common with every previous year: Someone deserving was overlooked.
That being said, it's amazing how the Emmy voters once again dropped the ball, going for obvious choices rather than inspired ones. It's amazing that a group of people who are supposed to work in television apparently don't actually watch it.
Once a show is in the Emmy voters' good graces, it's virtually impossible to knock it out of being nominated. For years, Murphy Brown would be TV's top comedy long after it went past its shelf life, for example. By the same token, once a show is out, it's rare that it's brought back in—witness the lack of love for The Good Wife in the major categories this year.
The most notable thing about this year's Emmy nominees is how the networks continue to lose ground in the drama categories. It was bad enough before; now, with the rise of Netflix and House of Cards, it seems to be one more nail in the networks' coffin.
Let's take a look at the major surprises, snubs and mistakes:
DRAMA

What was good:
– The inclusion of House of Cards as Best Drama, as well as stars Kevin Spacey and Robin Wright scoring nominations. Not only was the series one of TV's most buzzed-about new shows, but it also helped make Netflix a major player as a TV programmer.
– The nominations for Emilia Clarke (Game of Thrones Best Supporting Actress and Vera Farmiga (Bates Motel) as Best Actress. Both women proved that when inspired, writers can create classic and complex roles and then cast women who can pull them off with aplomb.
– Jonathan Banks (Breaking Bad) earning a nomination for Best Supporting Actor. The veteran character-actor gave the best  performance of his career this season.
What was bad: (unfortunately a whole lot)
– The snubbing of Tatiana Maslany (Orphan Black), who not only gave the best performance of any actor or actress this season, but did it five times over with her subtle yet striking turns as various clones trying to unravel the mystery of who they are. Maslany was so good that I often thought that different actresses were playing the roles—the highest compliment I can give her. She also has a better flair for authentic accents than most other actors. That she went unnoticed shows how out of touch the Academy is, given the strong internet push made to get her a nomination.
– FX. The network only continues to give TV some of its best dramas in Sons of Anarchy, Justified, and The Americans (TV's best new drama), all of which were shut out in the major categories. For some reason, the only FX show to get recognized is the overrated and dreadful American Horror Story.
– Skipping the aforementioned The Good Wife, the networks' best drama. (The only saving grace was much-appreciated nominations for Carrie Preston and Michael J. Fox in the guest star categories.)
– The Walking Dead. The AMC drama not only is one of TV's best, but has re-written the entire paradigm of having a cable show that can compete with the networks in ratings. Dead is a phenomenon unlike anything ever seen on TV, and it's a damn exciting show as well.
– Rewarding Mediocrity: Showtime's Homeland, so deserving of its wins in Season 1, went off the rails in Season 2 with ridiculous plot "twists" and over-the-top acting. But, Emmy voters didn't catch on. Also, giving Jeff Daniels a nod for The Newsroom at the expense of someone like Matthew Rhys (The Americans) shows the voters prefer to go with big names rather than quality.
-More doesn't mean better: Most of the categories had six nominees, which is great to get one more deserving person in. But it only works if the Emmy voters pick the most deserving. For example, here's the Emmy list of Best Actress: Claire Danes (Homeland), Connie Britton (Nashville), Michelle Dockery (Downton Abbey), Vera Farmiga (Bates Motel), Kerry Washington (Scandal), Elisabeth Moss (Mad Men) and Robin Wright (House of Cards). (Actually seven). Here's mine: Farmiga, Wright, Dockery, Maslany, Julianna Margulies (The Good Wife), Katey Sagal (Sons of Anarchy) and Keri Russell (The Americans).
Danes was over the top this season, Britton's nomination seems to be a make-up for all the years she was snubbed on Friday Night Lights, Washington gets her nomination because her show is popular (but not good), and Moss gets hers because she gets more screentime than anyone but Jon Hamm.
COMEDY

What was good:
– The love of Veep. Enough said.
– Not jumping on the Arrested Development bandwagon. Don't get me wrong, I love AD, but the new season didn't measure up to previous years or the hype of its return. Emmy usually is a sucker for what it think trends cool, but didn't do so this time.
What was bad:
– A lot of the same names over and over. Yes, Veep is still fresh, but big surprise, there were nominations for The Big Bang Theory, Modern Family, and 30 Rock yet again.
– If you are going to nominate 30 Rock for its final season, then The Office should have gotten some attention as well. (Note: The Office series finale did get a writing nomination, as did two of 30 Rock's final season eps.)
– What does Parks & Recreation have to do to get the Emmys' attention? It missed out getting a Best Comedy nomination, and superb performers like Nick Offerman, Aubrey Plaza, and Adam Scott were well more deserving than others who did score noms. Only Amy Poehler managed to get some Emmy love, but I doubt she'll win given the Emmys track record.
-While I personnally dropped New Girl, it certainly generated enough buzz this year that it should have fared better with the Emmys.
-On the flip side, someone will have to explain to me why Emmy loves the dreadful Girls so much. It's to comedy what The Newsroom was to drama—the most overrated shows on TV.
Finally, among other categories, how could Sienna Miller give the performance of her career in The Girl (as Tippi Hedrin) and not get a nom, but see co-stars Toby Jones and Imelda Staunton get nominations? (Don't get me wrong, they are certainly worthy). But the movie doesn't work if Miller doesn't deliver in the title role.
Tags:
2013 Emmy Nominations
Emmys
Phillip Ramati
Television
Write On Review