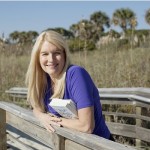 Join us on August 13, 1pm pacific/4pm eastern, for the Write On August Virtual Meeting on BlogTalkRadio. Our guest will be Debra Holland, a New York Times and USA Today bestselling author of the award-winning Montana Sky Series (historical Western Romance.)
She's also the author of The Gods' Dream Trilogy (fantasy romance) and Twinborne Trilogy (romantic space opera.) She's written the nonfiction book, The Essential Guide to Grief and Grieving, and her screenplay adaption of Wild Montana Sky, was a Share the Dream winner and a Kairos Prize semi-finalist.
This month's topic is self-publishing fiction.
Write On Online is a Writers Support Group, focusing on goal-setting, troubleshooting, and networking, with writers of all ages working in a variety of areas.
Post questions for Debra, call in (646-381-4910), or listen online. RSVP on Facebook. Hope you can join us!
Tags:
Debra Eckerling
Debra Holland
Fiction
Montana Sky
Self-Publishing
Virtual Meeting
Write On! Online
Writing