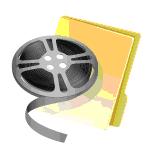 Updating fables is a brainstorming technique that involves taking a famous or obscure work from literature or the movies and making it contemporary.
A perfect example would be the English play, "Pygmalion." It's about a poor girl from the slums of London who undergoes a complete personal transformation and is taught how to be a cultured young lady. That story later became the Broadway smash play, "My Fair Lady." And decades after that it became the box-office hit film Pretty Woman starring Julia Roberts. All three works share the same basic plot.
Another example of this technique is the classic story "The Prince and the Pauper" which features a poor boy and a prince switching lives. The modern day interpretation of that story would be the comedy Trading Places. It showcases Eddie Murphy as a ghetto hustler who unwittingly is forced to switch places with a wealthy commodities broker played by Dan Aykroyd. It's the same story only told in modern times.
And finally there's the all time family classic The Wizard of Oz. In development is a project called "The Red Shoes," which refers to Dorothy's shoes that have been passed on to her granddaughter, generations later. Attached to play the evil witch is Whoopi Goldberg who will go to any extent to get those magic shoes back from Dorothy. Instead of taking place in Kansas and the Land of Oz, this update takes place in New York City.
Try your hand at updating a fable. You never know what new take you can create from an old favorite.
For all dozen brainstorming techniques check out either my High Concept CD or High Concept Ebook.
***
Read Steve on Screenwriting by Steve Kaire the first Thursday of the month on Write On! Online. Kaire is a screenwriter/pitchman who's sold eight projects to the major studios on spec without representation. For more from Steve Kaire, check out his CD: "High Concept-How to Create, Pitch & Sell to Hollywood" and website: High Concept Screenwriting.
Tags:
Brainstorming
High Concept Screenwriting
Screenwriting
Steve on Screenwriting