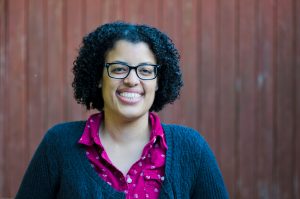 Shannon Luders-Manuel, author of Being Biracial: Where Our Secret Worlds Collide: Educators' Guide, is a critical mixed-race scholar and writer living in Los Angeles. She was a featured writer at the 2014 Mixed Remixed Festival and has bylines in a number of online publications, including Essence.com, For Harriet, The Establishment, and Vanderbilt University's AmeriQuests.
Shannon talks about her writing process and experience, her niche, and more in this Author Q&A.
What inspired you to start writing?
I know it's cliche, but I've been writing for as long as I can remember. I knew I wanted to be a writer at age seven. It took until my 30s to become a "Writer with a capital W," but everything else was just practice for the real thing!
Why did you write Being Biracial: Where Our Secret Worlds Collide: Educators' Guide?
I was actually commissioned to write this book after an article of mine went viral. Two women who edited an anthology found me through the article and asked me to write an educators' guide so they'd be able to get the anthology in schools.
What was your process for writing it? Getting it published?
The editors already had a publisher set up. The first issue of their anthology had been published under Heritage Press, and after that publisher decided to stick to religious works, one of the editors opened her own publishing company. She reissued the anthology under her press and also published the educators' guide. I wrote the guide in sections, though not chronologically. This system worked well for me, as everything that appears in the later parts of the book helped make the beginning parts that much stronger.
What was the best part of writing it? The greatest challenge?
The best part of writing the guide was being able to use all my different educational backgrounds that had, up until that point, seemed a bit disparate. Because the educators' guide has different sections, the ability to write each of those sections came from a different portion of my educational background. The greatest challenge was not psyching myself out.
The editors and I came up with an outline that wondrously continued to grow. About halfway through, I hit a bit of a mental road block, in part because of health issues but also because I feared failure. Once I was able to shift my mindset to "writing for me" instead of writing for the reader, even though both were true, I was able to break myself out of my funk.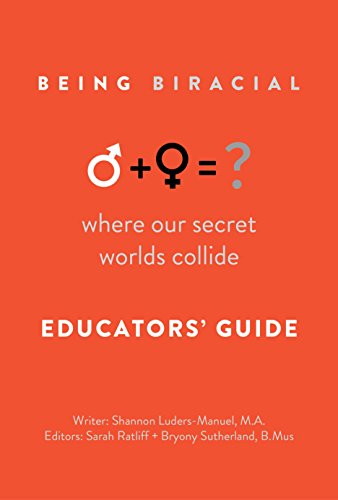 You also write freelance articles. In what ways was this project similar/different?
The sheer number of pages made this project different, though it was similar to my master's thesis in that sense, which was just a few pages less. However, I wrote the master's thesis over about three years, and I wrote the educators' guide in about four months. This was also one of the only times I've had someone come to me requesting a work instead of having to approach editors. Other than that, it's honestly quite a similar process, just longer.
How has your writing on one project helped the others?
Every project I'd written before the Being Biracial educators' guide helped me write a successful guide. These include a published academic paper, countless papers for school, critique sessions in creative writing classes, my years teaching and tutoring, my master's thesis, and the independent research I've conducted over the years regarding mixed race issues.
And what led you to embrace your niche?
I didn't really mean for critical mixed race studies to become my niche, but it kind of happened organically, in part because it's a newly growing field. I've submitted many different types of writing to many different outlets, but I have a much larger acceptance rate with anything having to do with mixed race issues. I'm sure this is due to my sheer passion about the subject matter that comes through in my writing. I've found that passion is an excellent driving force.
Tips for authors in the educational field?
It can be difficult to find opportunities in the educational field, so it's always a good idea to keep feelers out there. Keep your LinkedIn profile active, tweet your works (that's how I got my educators' guide assignment), and join professional organizations (though I still need to do that!). The benefit of writing in the education field is that those who do often have an extremely specific niche, which opens up opportunities as you're often one of the few who can truly cover the topic.
Additional writing advice?
Don't wait until you have published "x" and "y" before you decide you're a "real" writer. Part of my success has to do with being overly confident, for better or for worse. Whenever I write something, I automatically assume it's pure gold. Since I know objectively that can't be true, I participate in writing groups to have others tell me what works and what doesn't. But my blind belief allows me to keep submitting and keep writing even after every rejection. Rejection is just par for the course in the writing world.
What do you know now that you wish you knew when you first started writing?
One thing I wish I had known before writing the educators' guide is to have a contract in place. Overall the experience was highly positive, but there were a couple bumps in the road that wouldn't have occurred if we had everything written down ahead of time.
Tags:
Author Q&A
being biracial
educators' guide
mixed-race
not mixed up
scholar
Shannon Luders-Manuel
Writer