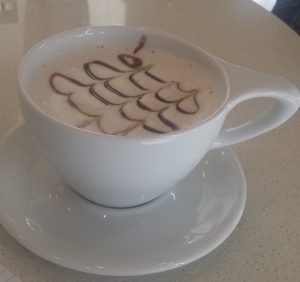 Our August 2017 meeting took place last week at C&M Coffee and Milk Westwood Gateway in West Los Angeles. We had a nice and motivated group.
It's difficult to believe we are nearing the end of summer. School is starting soon – some are already in session.
However, there's still time to complete a goal and get a win for the summer, which is what I talk about in the August meeting video recap.
Just because the summer is wrapping up, doesn't mean you should give up on your summer goals. Choose something attainable that you can accomplish in the next few weeks. My summer goal? Complete the next draft of my fiction or non-fiction project.
Need more motivation? Watch for my spontaneous videos on the Write On Facebook page.
The next LA meeting is on September 6 at C&M Coffee and Milk. RSVP on Facebook.
In the meantime, join the Facebook group for Write On Online, which is designed to facilitate conversations, as well as encourage community and connection among members. There are daily threads where people can chime in, share their thoughts and links, and so on. Feel free to invite other writers, creatives, and entrepreneurs to join.
Don't forget to post your August 2017 Goals.
Please also share what fun goal you have for this summer in the comments. #WriteOn
Tags:
August 2017 Meeting
Goals
Motivation
Write On! Online
Writing