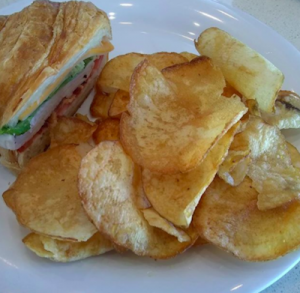 Our October 2017 meeting was last week at C&M Coffee and Milk Westwood Gateway in West Los Angeles. Members had lots to report. Everyone is being super-productive in terms of getting out there, working on business development, and moving forward on their projects.
During the meeting, we talked about about dealing with clients and setting yourself up for success.
People sometimes find themselves in situations where they need to have a serious conversation with a client or supervisor. It could be about deliverables, payment (and the need for a raise), or challenges going on with a project. The best way to prepare for these situations, we discussed, is to go into the conversation from a position of power. This means gather all relevant information, have an outline of what you want to cover, and go into the conversation with a positive attitude. The latter maybe the most important part. Try not to be nervous or weak. Set the tone for a productive meeting, and ideally the results will be win-win.
The second part of our discussion tied into the first.We talked about the value of competitive rates – know your worth – and be sure to have a contract. Before you start working with a client, write out an agreement that shows the responsibilities and deadlines for all involved. This includes payment dates (1/2 before, 1/2 upon completion) and what materials the clients need to provide, so you can do your job, as well as things like how many revisions and length or term.
We got so detailed on these topics, rather than interrupt, so I could do my monthly hangout video on goals, I moved to the side and recorded a short bit on my own.
Watch the video:

Don't forget to post your October 2017 Goals.
Need motivation to plan or complete your goals? Watch for my spontaneous videos on the Write On Facebook page.
Upcoming Twitter Chat
Twitter Chats are an excellent way to learn, share, and meet new people.
On October 16, I will be a guest on Erika Heald's #ContentChat at 12pm pacific. Topic: Goal Setting for Bloggers. To get a reminder, RSVP on Facebook.
New to Twitter Chats? Check out my article on Twitter Chats 101.
The next LA meeting is on November 1 at C&M Coffee and Milk. RSVP on Facebook.
In the meantime, join the Facebook group for Write On Online, which is designed to facilitate conversations, as well as encourage community and connection among members. There are daily threads where people can chime in, share their thoughts and links, and so on. Feel free to invite other writers, creatives, and entrepreneurs to join.
Please also your favorite business tips in the comments. #WriteOn
Tags:
Goals
Meeting Recap
October 2017 Meeting
Write On! Online
Writing