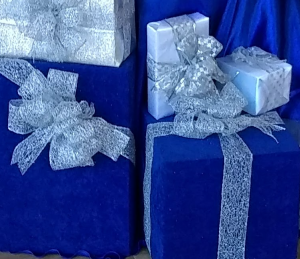 The December 2017 was delayed, because of the nearby fires. As a result, we had a small, but mighty, presence for out last hangout of the year at C&M Coffee and Milk Westwood Gateway in West Los Angeles. Below is the December 2017 Meeting Recap.
The big takeaway: don't stress out. December is busy for just about everyone, so don't kick yourself for what you haven't accomplished. Celebrate what you have!
Do what you can to wrap up any projects, enjoy the time you have with your loved ones, relax, get refreshed, and be ready to take on the new year with full force. Feel free to spend any downtime thinking about – or brainstorming – your goals for the new year.
Watch the video:

Don't forget to post your December 2017 Goals.
And watch for my spontaneous videos on the Write On Facebook page.
The next LA meeting is on January 10, 2018, at C&M Coffee and Milk. RSVP on Facebook.
In the meantime, join the Facebook group for Write On Online, which is designed to facilitate conversations, as well as encourage community and connection among members. There are daily threads where people can chime in, share their thoughts and links, and so on. Feel free to invite other writers, creatives, and entrepreneurs to join.
What are your plans to finish up the year? Have you planned your goals for 2018? Please share in the comments. #WriteOn
Tags:
December 2017 Meeting
Goals
Los Angeles
Write On! Meeting
Write On! Online
Writing