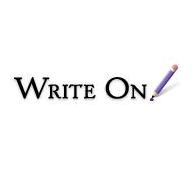 Post your March Goals to be entered in a drawing to win a book from Michael Wiese Productions. Share monthly and weekly goals on the Facebook page and/or group. A new goal-thread starts every Monday.
Whether or not you live in LA, join the Write On Online Facebook Group for writers, creatives, and entrepreneurs for community, support, and connection. Chime in on the threads, share your links, and more. Plus, keep an eye on the Write On Online Facebook Page for my spontaneous videos.
More in this week's Write On Wednesday!
Upcoming Events
March 15: Deadline to enter the Save the Cat!® screenplay competition. Submissions will be judged by a panel of professional "cats" – experienced judges and readers who define winning screenplays through Save the Cat! story methodology. Every participant will receive meaningful feedback. Applications must include an original feature film screenplay between 70 and 130 pages. Get details.
March 16: IWOSC (Independent Writers of Southern California) presents its rescheduled Saturday Seminar "Writing Memoirs that People WANT to Read" with Ina Hillenbrandt, at 10:30 a.m. at the Veteran's Memorial Building in Culver City. Members $15; non $35. RSVP.
March 17: Join us for #GoalChat at 7pm PT on Twitter. Special topic is Perfection.  Join #GoalChat every Sunday at 7pm Pacific/10pm Eastern. Go to Twitter.com and follow the hashtag. Read the #GoalChat recaps and RSVP for March chats.
March 21: Join Tom Reid at 9am PT for the 12th in his series of free leadership webinars. This month, he covers the importance of Developing Other Leaders. RSVP here.
March 24: Join us for #GoalChat at 7pm PT on Twitter. Special topic is Traditional Publishing.
March 25: "Solving the Mystery of Writing Good Mysteries," an IWOSC panel featuring writers/screenwriters of cozy mysteries, thrillers, police dramas, and more, at 7:30pm. Free to IWOSC members,  $15 non. Info & RSVP.
March 31: Join us for #GoalChat at 7pm PT on Twitter. Special topic is April Goals.
April 3: The April LA Hangout at Caffe Luxxe in Brentwood from 1:30pm – 3pm. RSVP on Facebook.
Plus
Do you need help setting or achieving your goals? Do you have a project in need of support? I can help. Learn more about The D*E*B Method: Goal Setting Simplified.
For blogging inspiration read my book: Write On Blogging: 51 Tips to Create, Write & Promote Your Blog. Whether you are starting or relaunching your blog, it will walk you through the process.
Do your kids love to write? Want to encourage them to hone and expand their writing skills? Check out Purple Pencil Adventures: Writing Prompts for Kids of All Ages.  Although it's geared towards kids, there are plenty of prompts adults can use to exercise those writing muscles! Write on!
* * *
Writers, please email me if you have a 2-3 line news item or event and/or if you are are interested in contributing a Write On! Review or Expert Column. Write On!
Tags:
#GoalChat
Events
Goals
Write On! Wednesday