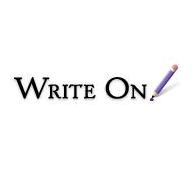 Please Share Your Thoughts on Goals: As part of my upcoming goal-setting book – Your Goal Guide – which will be released by Mango in January 2020, I created a Goal Survey. It should only take a few minutes, and I would love your input. Please and thank you!
Need some mid-year goal motivation? Last weekend, I was a guest on the #PeriGirlsChat on Twitter. Watch the Periscipe play-by-play by Sabrina Cadin.
Post your June Goals to be entered in a drawing to win a book from Michael Wiese Productions. Share monthly and weekly goals on the Facebook page and/or group. A new goal-thread starts every Monday.
Whether or not you live in LA, join the Write On Online Facebook Group for writers, creatives, and entrepreneurs for community, support, and connection. Chime in on the threads, share your links, and more.
More in this week's Write On Wednesday!
Upcoming Events
June 12: Book Publicist's of Southern California June Meeting at 7pm PT at Sportsmen's Lodge Hotel – Terrace Room in Studio City. The topic is "Celebritize Yourself & Your Book," inspired by Marsha Friedman's book, with amazing guest speakers. Get more info.
June 16: Join us for #GoalChat at 7pm PT on Twitter. Special topic is Time Management.  Join the #GoalChat Twitter chat every Sunday at 7pm Pacific/10pm Eastern. RSVP for June chats. And read the recaps on Twitter Moments.
June 19: IWOSC (Independent Writers of Southern California) New Member Meetingfrom 6:30pm to 8pm at Rancho/Palms Library, 2920 Overland Avenue, Los Angeles. Join other writers, new IWOSC members, and members of the board of directors to meet, see who we are, and what we can do for each other. Please RSVP to info@iwosc.org with the subject line: NEW MEMBER MEETING. Hope to see you there.
June 20: Tom Reid's next free webinar in his Sustained Leadership WBS series is at 9am. This month's topic is about how sustained leaders set goals. Register here.
June 23: Join us for #GoalChat at 7pm PT on Twitter. Special topic is Visual Content.
June 24: IWOSC (Independent Writers of Southern California) presents a panel of voice actors and audiobook narrators, telling authors what they need to know about Creating an Audiobook. Event is at the Veterans Memorial Building in Culver City; free to IWOSC members; $15 nonmembers. RSVP at IWOSC.org.
June 30: Join us for #GoalChat at 7pm PT on Twitter. Special topic is July Goals.
July 10: The July LA Hangout at Literati Cafe in West LA from 1:30pm – 3pm. RSVP on Facebook. Due to the holiday week, our July meeting will be on the second Wednesday of the month.
Plus
Do you need to make a life change, but are afraid of charting a new course?
Are you overwhelmed by too many projects?
Do you lose sleep over an awesome idea that you have no idea how to make happen? 
I can help. Together, we will figure out your mission, set reasonable goals, and then create a plan to make the life you want happen. Get information on my coaching services. Contact me to get started.
* * *
For blogging inspiration read my book: Write On Blogging: 51 Tips to Create, Write & Promote Your Blog. Whether you are starting or relaunching your blog, it will walk you through the process.
Do your kids love to write? Want to encourage them to hone and expand their writing skills? Check out Purple Pencil Adventures: Writing Prompts for Kids of All Ages.  Although it's geared towards kids, there are plenty of prompts adults can use to exercise those writing muscles! Write on!
* * *
Writers, please email me if you have a 2-3 line news item or event and/or if you are are interested in contributing a Write On! Review or Expert Column. Write On!
Tags:
Write On! Wednesday
Writing