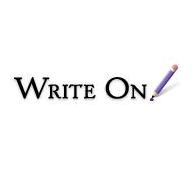 How are you doing on your summer projects? Share monthly and weekly goals on the Facebook Page and/or Group. And post your August Goals to be entered in a drawing to win a book from Michael Wiese Productions. 
Join us for #GoalChat every Sunday at 7pm PT on Twitter. Share your wins, post your goals, and chime in on the week's special topic. Need a reminder? RSVP for August chats. And read the recaps on Twitter Moments.
Plus, sign up for The D*E*B Method Newsletter for tips, resources, and events to help you define, plan, and achieve your goals, as well as info about  my upcoming goal-setting book – Your Goal Guide – which will be released by Mango Publishing in January 2020.
Upcoming Events
August 14: Join Kristin Doidge for a Card-Writing Party at 7pm in Culver City, CA. Enjoy sips and snacks, and discuss the power of gratitude, while selecting, writing, and sending cards to friends, colleagues, neighbors.RSVP and get more info.
August 15: Join Tom Reid at 9am PT for the next free webinar in his Sustained Leadership WBS series. This month's topic is Managing Your Action Plan. Register here.
August 16: Women's National Book Association – San Francisco ChapterAuthor Lunch – A Novel Plan: The Art of Outlining Your Fiction, starts at 12pm at the Mechanics Institute Library (4th Floor, Chess Room) in San Francisco. WNBA-SF member authors Sheryl J. Bize-Boutte, Mary Mackey,and Martha Conway will share the strategies that have garnered them bestseller status, awards, and rave reviews. The panel will be moderated by WNBA-SF President Brenda Knight. There will be a Q&A, followed by book signings. Get more info.
August 16 – 18: Greater Los Angeles Area Writers Conference (GLAWS) at the DoubleTree by Hilton Hotel in Culver City. Get details and tickets.
August 18: Join us for #GoalChat at 7pm PT on Twitter. Special topic is Instagram.
August 25: Join us for #GoalChat at 7pm PT on Twitter. Special topic is Skill Development.
September 1: Join us for #GoalChat at 7pm PT on Twitter. Special topic is September Goals.
September 4: The September LA Hangout at Literati Cafe in West LA from 1:30pm – 3pm. RSVP on Facebook. 
September 21: Vagabond, Beyond Baroque and the Culver City Arts Foundation will be hosting the Small Press Book Festival at the Wende Museum of the Cold War, in Culver City. Learn more.
Plus
Need help figuring out what you want and how to get it? Are you having trouble starting or finishing a project? Check out TheDEBMethod.com. Give me an hour, I'll give you a plan. 
To learn more, watch my appearance on Madalyn Sklar's #TwitterSmarter After Chat and on DIY Marketers pre-#BizapaloozaChat. Plus, check out Jim Katzaman's article covering my method behind "goal-setting madness." Contact me to get started.
For blogging inspiration read Write On Blogging: 51 Tips to Create, Write & Promote Your Blog. Whether you are starting or relaunching your blog, it will walk you through the process.
Do your kids love to write? Want to encourage them to hone and expand their writing skills? Check out Purple Pencil Adventures: Writing Prompts for Kids of All Ages.  Although it's geared towards kids, there are plenty of prompts adults can use to exercise those writing muscles! Write on!
* * *
Writers, please email me if you have a 2-3 line news item or event and/or if you are are interested in contributing a Write On! Review or Expert Column. Write On!
Tags:
Write On! Wednesday
Writing