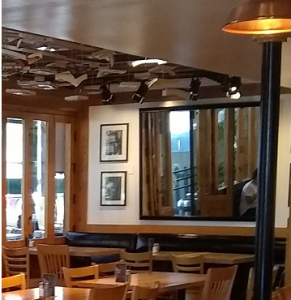 The September meeting at Literati Cafe in West LA brought new friends, including another mother-daughter team.
We talked business, writing, and art. Plus, everyone set a bonus goal for the end of the year. 
Fall is an exciting time.  It's the perfect opportunity to reassess 2019 goals and set a course for the rest of the year.
And speaking of 2019 goals … I have been getting requests to move the meetings for a while. The time is now. We are moving the LA hangout to evenings.  
Our next LA meeting will be on October 2 at 6:30pm at Literati Cafe, 10281 Wilshire Blvd., in West LA.
There is nearby meter parking, street parking, and a paid lot. The cafe requests each attendee make a purchase (at least a drink).  RSVP on Facebook.
Remember, post your September Goals on Write On Online or weekly goals on Facebook to be entered in a drawing to win a book from Michael Wiese Productions.
What's your end-of-the-year goal? Please share in the comments. #WriteOn
Tags:
Goals
Write On! Meeting