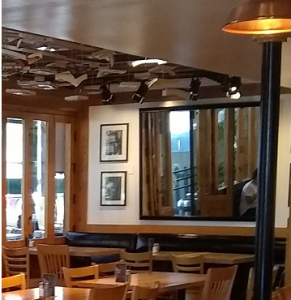 Our December meeting at Literati Cafe in West LA was a nice, chill vibe. It was as much about conversation and connecting as it was about setting and reporting on goals. That balance is always a good thing.
Along with a lot of social engagements, December comes with a special set of challenges. Other people are on vacation or otherwise distracted, which could add a huge dollop of frustration in what should be a joyful month.
My advice: Just wing it. Things will get busy again soon enough, so use December to check in with people with more of a focus on social than on work.
Watch my tip – and hear what others had to say – in the recap video:
January 17: The 5th Annual Goal-Setting Lunch 'N' Learn @ LAX Coworking. Reserve your spot.
January 23: Your Goal Guide event at Pages A Bookstore in Manhattan Beach, CA, at 7pm.
January 25: Your Goal Guide event at Mystic Journey Bookstore in Venice, CA, at 7pm.
February 8: Your Goal Guide event at Barnes & Noble in Studio City at 1pm.
Our next LA hangout will be in February at Literati Cafe, 10281 Wilshire Blvd., in West LA.
Remember, post your December Goals on Write On Online or weekly goals on Facebook to be entered in a drawing to win a book from Michael Wiese Productions.
What are your tips for surviving December? Please share in the comments. #WriteOn
Tags:
Meeting Recap
Surviving December
Write On Online
Your Goal Guide