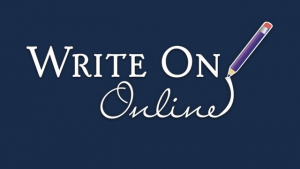 LinkedIn is the perfect platform for showcasing your expertise, as well as building relationships with new friends and connecting with old ones.
I'm thrilled to be speaking at the Agorapulse Social Pulse Summit: LinkedIn Edition on August 26. Designed from the ground up to give you the equivalent of an intense, in-person conference – from the comfort of your home, of course – #SocialPulseSummit is 100% focused on helping you to improve your brand and business using LinkedIn. There will be two live keynotes and 27 breakouts, including my session on Setting #LinkedInGoals. As everyone needs to pivot, re-strategize, and take a new approach to their business, the Social Pulse Summit is the perfect opportunity to elevate your LinkedIn skills. And it's FREE. Learn more about the Summit and register.
YOUR GOAL GUIDE
Need to rework your path or set a new one? Read Your Goal Guide: A Roadmap for Setting, Planning and Achieving Your Goals. Remember to join the Your Goal Guide Facebook Group for additional support.
I am also available for one-on-one coaching. Plus. if you lead or are part of a small group and are interested in doing a The D*E*B Method goal-setting workshop,  contact me.
Here are some of my recent articles, videos, and resources …
WRITE ON!
Congratulations to this month's goal-posting winner, Pam Martin, who won a copy of John Badham's On Directing. To be eligible to win a book from Michael Wiese Productions, participate in the Write On Facebook Page and Group and/or post your August Goals. A winner will be chosen at random.
Check out the Facebook Group for community and conversation. And, join me for the #GoalChat Twitter chat every Sunday at 7pm PT and for #GoalChat Live, which takes place on Mondays at 4pm PT on the Mango Publishing Facebook page.
Recently on #GoalChatLive:
NEWS
Congratulations to Nita Sweeney, who just learned there will be a Korean edition of her running and mental health memoir, Depression Hates a Moving Target. Nita is also thrilled to be part of the stellar lineup including Olympians and running icons for the Run Pain Free Marathon Training Summit starting August 25th! Info here.
Michael Wiese Productions has a new video series on YouTube. Check out the latest from Kathy Fong-Yoneda on Creative Paths when Times are Tough. Btw, you can find some awesome ebooks at my Write On Online MWP affiliate bookstore.
The second edition of Carolyn Howard-Johnson's Great Little Last-Minute Editing Tips for Writers is now available for pre-order on Amazon as an e-book or paperback. Release date is 1/9/21. Published by Modern History Press, it is from the multi HowToDoItFrugally Series of books for writers.
The Tahoma Literary Review is accepting narrative nonfiction, fiction, and poetry submissions. Full guidelines are here. They currently pay between $30 and $100.
EVENTS
August 12: Mango Publishing's Heart Wisdom Panel starts at 1:30pm PT. Join authors Sherry Richert Belul, Say it Now, Karen CL Anderson, Overcoming Creative Anxiety; and me for a conversation on Finding Your Creative Flow Learn more. Check out the Facebook event.
Through August 15: Greater Los Angeles Writers Conference. My Social Media Panel is on August 13, and there is such great content throughout. Learn more and register.
August 16:  #GoalChat at 7pm PT on Twitter. Topic is Persistence. Need a reminder? RSVP on Facebook.
August 17: #GoalChat Live at 4pm PT on the Mango Publishing Facebook page with Diana Giovinazzo, author of The Woman in Red.
August 18: #140conf West-Coast friendly Global Networking Breakfast at 8:30am PT on Zoom. Register here.
August 21: Women's National Book Association – San Francisco (WNBA-SF) Vision Board Workshop at 12pm PT on Zoom. Join me on a Virtual Scavenger to find #GoalTopia. Get details.
August 23:  #GoalChat at 7pm PT on Twitter. Topic is Newsletters.
August 24: I will be a guest on Born to Talk Radio Show with Marsha Wietecha. Conversations + Connections = Community. What's Your Story? Listen live at 1pm PT or catch the replay.
August 24: #GoalChat Live at 4pm PT on the Mango Publishing Facebook page with guest Andrea Hubbert, The Solopreneur Society.
August 24: IWOSC (Independent Writers of Southern California) Presents "Monetize Your Message – 5 Steps to Book Selling Success" with Rocky and Cheryl Detwiler. Free Zoom event starts at 7pm PT; write to info@iwosc.org for the link.
August 26: Agorapulse's Social Pulse Summit: LinkedIn Edition. Register here.
August 28 – 30: The annual Ohioana Book Festival has gone virtual. The Festival runs three days, but related events happen all month. Learn more.
August 30:  #GoalChat at 7pm PT on Twitter. Topic is September Goals.
August 31: #GoalChat Live at 4pm PT on the Mango Publishing Facebook page with guest Chris Vogler, The Writers Journey.
August 31, IWOSC Presents "A Conversation with Bestselling Author, Professor T. C. Boyle." Zoom event, free to IWOSC members and $15 for non-members, starts at 7pm PT. RSVP and learn more.
PLUS
Ready to start or relaunch your blog? Check out my book Write On Blogging: 51 Tips to Create, Write & Promote Your Blog. And if you read the book, I would love a review. Please and thank you.
The Guided Goals Podcast is a series of expert interviews, designed to help people pursue their passion projects. Each episode wraps with action items, so listeners can take what they heard, and move forward right away. We are on hiatus, but you can listen to Season 1 podcasts on GuidedGoals.com. Also, watch on YouTube, listen, and subscribe on iTunes, listen on Stitcher, or listen on Google Play.
"Talking With Authors" is a podcast that features interviews with independent and small-press authors. Tell them about your books here.
Fiction Writing for Children is a 180-page book from award-winning children's author and ghostwriter Karen Cioffi. You'll be shown how to write your story, submit your work, establish your online platform, and book-marketing basics. Check it out today!
Writers, pen won't budge? Read The Morning Nudge! Get your free subscription.
* * *
Write On! Members: Let me know if you have a book being released or some awesome news, so we can include it in the next newsletter.
FRIENDS OF WRITE ON!
Write On Online's Facebook group has again been included in The Write Life's Top Facebook Groups for Writers. Thanks, The Write Life! Check out the entire list.
Want to learn more about me? Check out Madalyn Sklar's #TwitterSmarter Monthly Talk Show, Kristen Tsetsi's interview on Jane Friedman's blog, and Carrie Dils OfficeHours.fm podcast. Also, read my post on how to develop relationships with other writers on Aerogramme Writer's Studio. 
When you combine food with advice, you bring love to the table. Check out Ask Al A Carte.com. Also send questions to advicetochewon@gmail.com. Check out her Facebook page, Twitter, and Instagram for even more food for thought.
Check out BookPod, an online social platform for authors and aspiring authors centered around the world of books and publishing. Interested in joining BookPod? Email Jennifer Brody.
Need help with your book promo? Carolyn Howard-Johnson's third edition of The Frugal Book Promoter: How to get nearly free publicity on your own or partnering with your publisher is available.
Need a transcriber? CLK Transcription can help! CLK employs more than 30 highly trained transcriptionists … and has great rates. Email carollee@clktranscription.com for more information.
Does your website or blog need a new look?  Does it work the way it's supposed to on desktops, smartphones, and tablets? Our friend Dennis Wilen can help. Email dwilen@yahoo.com and tell him Deb sent you!
Like Michael Wiese Productions on Facebook to learn about contests, workshops, special events, and new releases.
Payam Salehi is the Founder of Anam Cara, a writing startup that's a cross between Meetup and Masterclass.com. It is focused solely on writing with community. They have a 5-Week Online Writing Class, called a "Writing Quest," starting soon. Use the promo code: "writeon" to receive $20 off.
POPS the Club, a nonprofit that creates, trains and supports clubs in high schools for students whose lives have been impacted by incarceration and deportation now serves nine schools in the L.A. area, as well as schools in Pennsylvania, Northern California, and Minnesota. They are always looking for volunteers; writers are especially welcome. If you're interested, sign up here.
Porsche Charities is a non-profit that offers no-cost group grief-counseling to anyone who has lost a working or companion animal. Learn more on their blog.
Shannon Luders-Manuel recently added Sensitivity Consultant to her services. If you have black and black/mixed characters and want a sensitivity read, contact sludersmanuel@gmail.com for more information.
* * *
Do you need to make a life change, but are afraid of charting a new course? Are you overwhelmed by too many projects? I can help. Together, we will figure out your mission, set reasonable goals, and then create a plan to make the life you want happen. Get information on my coaching services. Contact me, Deb, to get started.
Tags:
AgoraPulse
Goals
LinkedIn
Mango Publishing
Michael Wiese Productions
Newsletter
Social Pulse Summit
The D*E*B Method
Write On Online
Writing
Your Goal Guide