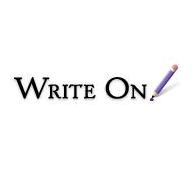 To get what you want, you need to know what you want. It's even better when you can see the goals you are aspiring to achieve. On Friday, August 21, I will be leading a  fun, interactive
Finding #GoalTopia Vision Board Workshop
for the Women's National Book Association – San Francisco Chapter. #GoalTopia is that magical place where you are achieving your goals and living your ideal life.
Get details
and
RSVP
.
On this week's #GoalChatLive, I interviewed  historical fiction author Diana Giovinazzo, The Woman in Red, to talk about Persistence. Diana is also the Women's National Book Association – Los Angeles chapter president and co-host of the Wine, Women, and Words podcast. Watch the video on Persistence and read the recap.
Tune in to #GoalChatLive every Monday at 4pm PT on the Mango Publishing page. And participate in #GoalChat Sunday nights at 7pm PT on Twitter. To stay connected with me and your other writer/creative/entrepreneur peeps? Stop by the Write On Online Facebook Group to participate in daily threads.
Plus, keep an eye on The D*E*B Method Facebook page for announcements, as well as live-streams, links, and inspiration.
Upcoming Events
August 21: Women's National Book Association – San Francisco (WNBA-SF) Vision Board Workshop at 12pm PT on Zoom. Join me on a Virtual Scavenger to find #GoalTopia. Get details.
August 23:  #GoalChat at 7pm PT on Twitter. Topic is Newsletters.
August 24: I will be a guest on Born to Talk Radio Show with Marsha Wietecha. Conversations + Connections = Community. What's Your Story? Listen live at 1pm PT or catch the replay.
August 24: #GoalChat Live at 4pm PT on the Mango Publishing Facebook page with guest Andrea Hubbert, The Solopreneur Society.
August 24: IWOSC (Independent Writers of Southern California) Presents "Monetize Your Message – 5 Steps to Book Selling Success" with Rocky and Cheryl Detwiler. Free Zoom event starts at 7pm PT; write to info@iwosc.org for the link.
August 25: Today is Tomorrow Global Networking Event from Jeff Pulver at 6pm PT on Zoom. Register here.
August 26: Agorapulse's Social Pulse Summit: LinkedIn Edition. The #SocialPulseSummit is focused on helping you to improve your brand and business using LinkedIn. There will be two live keynotes and 27 breakouts, including my session on Setting #LinkedInGoals. And it's FREE. Learn more about the Summit and register.
August 28 – 30: The annual Ohioana Book Festival has gone virtual. The Festival runs three days, but related events happen all month. Learn more.
August 30:  #GoalChat at 7pm PT on Twitter. Topic is September Goals.
August 31: #GoalChat Live at 4pm PT on the Mango Publishing Facebook page with guest Chris Vogler, The Writers Journey.
August 31, IWOSC Presents "A Conversation with Bestselling Author, Professor T. C. Boyle." Zoom event, free to IWOSC members and $15 for non-members, starts at 7pm PT. RSVP and learn more.
* * *
Please email me if you are are interested in contributing a Write On! Review or Expert Column. 
Plus
Impacted by current events? #ChangeHappens. Whether you need to rework your goals or set new ones, check out my book: Your Goal Guide: A Roadmap for Setting, Planning and Achieving Your Goals from Mango Publishing. You can join the Your Goal Guide Facebook Group for additional support. Plus, I am available for one-on-one and group coaching.
For blogging inspiration read Write On Blogging: 51 Tips to Create, Write & Promote Your Blog. My book will walk you through the process, whether you are just starting or relaunching your blog.
Do your kids love to write? Want to encourage them to hone and expand their writing skills? Check out Purple Pencil Adventures: Writing Prompts for Kids of All Ages. Although it's geared towards kids, there are plenty of prompts adults can use to exercise those writing muscles! Write On!
Tags:
#GoalChat
#GoalChatLive
#GoalTopia Vision Board Workshop
#SocialPulseSummit
AgoraPulse
Debra Eckerling
LinkedIn
Persistence
Women's National Book Association