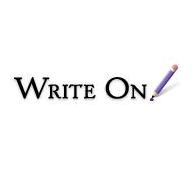 Today is the day: The sessions for the
Agorapulse Social Pulse Summit: LinkedIn Edition
go live on
August 26
. And the great news? All the content is available for the next 30 days! Agorapulse did an excellent job of building an online event that has the look and feel of a live conference. Great speakers. Awesome information. And community interaction via the Facebook group.
Register here
to access the content, including my session on
Setting LinkedIn Goals
.
On this week's #GoalChatLive, Andrea Hubbert, cofounder of The Solopreneur Society, and I talked about Newsletters. Watch the video on Newsletters and read the recap.
Tune in to #GoalChatLive every Monday at 4pm PT on the Mango Publishing page. And participate in #GoalChat Sunday nights at 7pm PT on Twitter. To stay connected with me and your other writer/creative/entrepreneur peeps? Stop by the Write On Online Facebook Group to participate in daily threads.
Plus, keep an eye on The D*E*B Method Facebook page for announcements, as well as live-streams, links, and inspiration.
Upcoming Events
August 26: Agorapulse's Social Pulse Summit: LinkedIn Edition. The #SocialPulseSummit is focused on helping you to improve your brand and business using LinkedIn. There will be two live keynotes and 27 breakouts, including my session on Setting #LinkedInGoals. And it's FREE. Learn more about the Summit and register.
August 28 – 30: The annual Ohioana Book Festival has gone virtual. The Festival runs three days, but related events happen all month. Learn more.
August 30:  #GoalChat at 7pm PT on Twitter. Topic is September Goals.
August 31: #GoalChat Live at 4pm PT on the Mango Publishing Facebook page with guest Chris Vogler, The Writers Journey.
August 31, IWOSC Presents "A Conversation with Bestselling Author, Professor T. C. Boyle." Zoom event, free to IWOSC members and $15 for non-members, starts at 7pm PT. RSVP and learn more.
* * *
Please email me if you are are interested in contributing a Write On! Review or Expert Column. 
Plus
Impacted by current events? #ChangeHappens. Whether you need to rework your goals or set new ones, check out my book: Your Goal Guide: A Roadmap for Setting, Planning and Achieving Your Goals from Mango Publishing. You can join the Your Goal Guide Facebook Group for additional support. Plus, I am available for one-on-one and group coaching.
For blogging inspiration read Write On Blogging: 51 Tips to Create, Write & Promote Your Blog. My book will walk you through the process, whether you are just starting or relaunching your blog.
Do your kids love to write? Want to encourage them to hone and expand their writing skills? Check out Purple Pencil Adventures: Writing Prompts for Kids of All Ages. Although it's geared towards kids, there are plenty of prompts adults can use to exercise those writing muscles! Write On!
Tags:
#SocialPulseSummit
AgoraPulse
Goals
Write On Wednesday
Writing