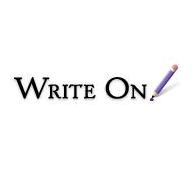 On this week's #GoalChatLive, I interviewed Mike Allton of Agorapulse about collaboration. Among other projects, Mike is the co-author of the Ultimate Guide to Social Media Marketing from Entrepreneur Press, along with Eric Butow, Jenn Herman, Stephanie Liu, and Amanda Robinson. With so many people staying safer or sheltered at home collaboration is not just a good idea. For many, it's a must.  Watch the video on Collaboration and read the recap.
Tune in to #GoalChatLive every Monday at 4pm PT on the Mango Publishing page. And participate in #GoalChat Sunday nights at 7pm PT on Twitter. To stay connected with me and your other writer/creative/entrepreneur peeps? Stop by the Write On Online Facebook Group to participate in daily threads.
Plus, keep an eye on The D*E*B Method Facebook page for announcements, as well as live-streams, links, and inspiration.
Upcoming Events
September 20:  #GoalChat at 7pm PT on Twitter. Topic is Pitching to Podcasts.
September 21: #GoalChat Live at 4pm PT on the Mango Publishing Facebook page with podcaster and author Laura Powers.
September 22: Today is Tomorrow Zula Global Networking Event with Jeff Pulver at 6pm PT on Zoom. Register here.
September 26: Women's National Book Association – San Francisco Chapter: Virtual Happy Hour. RSVP.
September 26: Women's National Book Association – Los Angeles Chapter: Ask the Agent Event. Learn more on Facebook.
September 27:  #GoalChat at 7pm PT on Twitter. Topic is October Goals.
September 30: Women's National Book Association – San Francisco (WNBA-SF) presents Blogging for Authors with Nina Amir and Nita Sweeney at 12pm PT via Zoom. Get details.
September 30: IWOSC presents a two-hour Agents Panel via Zoom, featuring both NY and LA literary agents! Starts at 6pm PT. Go to IWOSC.org for info and to RSVP.
* * *
Please email me if you are are interested in contributing a Write On! Review or Expert Column. 
Plus
Impacted by current events? #ChangeHappens. Whether you need to rework your goals or set new ones, check out my book: Your Goal Guide: A Roadmap for Setting, Planning and Achieving Your Goals from Mango Publishing. You can join the Your Goal Guide Facebook Group to chime in on daily threads, as well as for additional support. Plus, I am available for one-on-one and group coaching.
For blogging inspiration read Write On Blogging: 51 Tips to Create, Write & Promote Your Blog. My book will walk you through the process, whether you are just starting or relaunching your blog.
Do your kids love to write? Want to encourage them to hone and expand their writing skills? Check out Purple Pencil Adventures: Writing Prompts for Kids of All Ages. Although it's geared towards kids, there are plenty of prompts adults can use to exercise those writing muscles! Write On!
Tags:
#BookCampPD
AgoraPulse
Mike Allton
The DEB Method
Ultimate Guide to Social Media Marketing
Write On Online
Write On Wednesday
Your Goal Guide