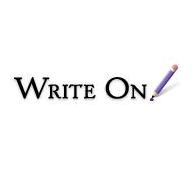 Am thrilled to be speaking at Desiree Duffy's The BookFest Fall 2020 this weekend. I was part of her Spring 2020 event, and it was a blast. Again, there are many wonderful panels, discussions, and special segments on October 24 and 25. My panel – Wickedly Creative – with Kevin J Anderson, Echo Chernik, Russell Nohelty, Jeff Sweat, and moderator Brandie June – is Sunday at 12:15pm PT. Check the full lineup.
On this week's #GoalChatLive, I was joined by fellow Mango author Sherry Richert Belul, Say it Now to talk about Joy. The Bonus Goal: Do something first thing in the morning that brings you joy. Then, see how that impacts – improves – the rest of your day. Let us know how it goes! Watch the video on Joy and read the recap.
Participate in #GoalChat Sunday nights at 7pm PT on Twitter. And tune in to #GoalChatLive on Mondays on the Mango Publishing page (The October 26 live starts at 2pm PT). To stay connected with me and your other writer/creative/entrepreneur peeps? Stop by the Write On Online Facebook Group to participate in daily threads.
Plus, keep an eye on The D*E*B Method Facebook page for announcements, as well as live-streams, links, and inspiration.
Upcoming Events
October 22: Mythosophia Online Celebration of the 25th Anniversary of The Writers' Journey. 
October 23; Debra Eckerling is leading Virtual Networking Goals for Writers for the Women's National Book Association – San Francisco Chapter, starting at 12pm PT. Get details and register..
October 24: Women's National Book Association – Los Angeles Chapter presents Conversations with Authors, Fall 2020. RSVP on Facebook.
October 24 – 25: Desiree Duffy's The BookFest Fall 2020. Enjoy Panel Discussions and Conversations, Live Ask-an-Author Chats, Spooky Author Readings, Virtual Booths, Giveaways, and more! The live stream takes place on the Books That Make You YouTube Page. Free to attend.
October 25:  #GoalChat at 7pm PT on Twitter. Topic is Creativity.
October 26: #GoalChat Live at 2pm PT on the Mango Publishing Facebook page. Guest is art historical novelist Stephanie Storey. (Note the earlier time.)
November 1:  #GoalChat at 7pm PT on Twitter. Topic is November Goals.
* * *
Please email me if you are are interested in contributing a Write On! Review or Expert Column. 
Plus
Impacted by current events? #ChangeHappens. Whether you need to rework your goals or set new ones, check out my book: Your Goal Guide: A Roadmap for Setting, Planning and Achieving Your Goals from Mango Publishing. You can join the Your Goal Guide Facebook Group to chime in on daily threads, as well as for additional support. Plus, I am available for one-on-one and group coaching.
For blogging inspiration read Write On Blogging: 51 Tips to Create, Write & Promote Your Blog. My book will walk you through the process, whether you are just starting or relaunching your blog.
Do your kids love to write? Want to encourage them to hone and expand their writing skills? Check out Purple Pencil Adventures: Writing Prompts for Kids of All Ages. Although it's geared towards kids, there are plenty of prompts adults can use to exercise those writing muscles! Write On!
Tags:
#GoalChat
#GoalChatLive
Mango Publishing
Sherry Richert Bulel
The Bookfest
Women's National Book Association
Write On Wednesday
Writing