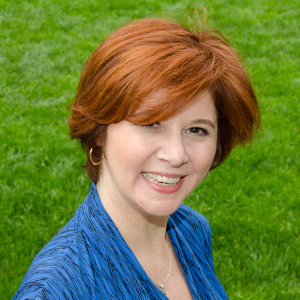 The creator of Write On Online and Guided Goals, Debra Eckerling is a professional writer and communications specialist with expertise in business, entertainment, tech, and education. A project catalyst, Debra works with entrepreneurs and small businesses to strategize, organize and guide them through their passion projects. She also assists individuals in developing their content identity through books, blogging, social media, or all of the above.
* * *
– Debra has written for large and small companies, as well as national, local, trade, and online publications, including She Takes on the World, Women 2.0 blog, Script magazine, iMedia Connection, and The Jewish Journal.
– Debra is author of Purple Pencil Adventures: Writing Prompts for Kids of All Ages and editor for Social Media Examiner.
– Debra created the blog and social media identity for Campus Explorer, a website that helps students of all ages plan for college.
– Debra still creates client materials for Benefits Group WorldWide, where she previously served as Director of Communications.
– She has edited and created content for companies such as Rusty Dog Creative and Z-Health Performance Solutions. She was eZine editor for screenwriting community StoryLink.com.
– Debra received a Bachelor's of Arts degree in Journalism from the University of Wisconsin—Madison, where she was an award-winning public speaker on the nationally ranked Forensics team. These days, she puts her public speaking skills to good use, hosting seminars on topics such as Marketing through Blogging & Social Networking and Goal Setting & Productivity; facilitating panels at Final Draft's Scriptwriters Showcase; and speaking on writing at Creative Screenwriting's Screenwriting Expo,UCLA Extension Courses, and Jeff Pulver's 140 Conference in New York and LA. She is one of the LA hosts for Mediabistro Networking Parties.
* * *
For more information or to book Debra for a speaking engagement, contact deckerling@gmail.com or call 310.908.8980.
* * *
PRESS
BlogTalkRadio interview on Livin' the Dream! with J Blair Brown, March 22, 2011
Hollywood Today: Heroes, Real Girls and Smokey Bear at #140conf Conference, October 3, 2010
Wireless and Mobile News: How the Media is Using Social Media to Build Traffic, Community, October 3, 2010
The Reside Daily Bite: Good Realtors Work, Great Realtors Network, September 30, 2010
Film Courage with David Branin and Karen Worden: Debra Eckerling at 2010 Los Angeles Film Festival, July 6, 2010
Hustle File #37, January 28, 2010
On the Page Podcast Episode #123, January 15, 2010