About Debra Eckerling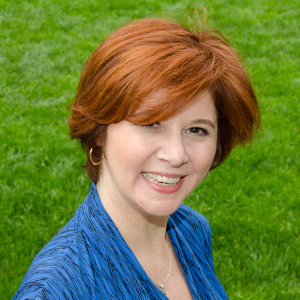 The founder of Write On Online, Debra Eckerling is a goal-setting expert who works with individuals and small businesses to strategize, set goals, and manage their projects. She also assists them in developing content identity through books, blogging, social media, or all of the above.
After years of working, adapting, and polishing her goal-setting and productivity techniques, she put them into a simplified process, called The D*E*B Method. DEB stands for Determine Your Mission, Explore Your Options, Brainstorm Your Path. Learn more about The D*E*B Method in her latest book, Your Goal Guide: A Roadmap for Setting, Planning and Achieving Your Goals (Mango Publishing).
Learn more about Debra's goal-coaching and workshops.
Debra is also the author of Write On Blogging: 51 Tips to Create, Write & Promote Your Blog and Purple Pencil Adventures: Writing Prompts for Kids of All Ages, as well as host of the #GoalChat Twitter chat and the Guided Goals Podcast. She has been featured on Jane Friedman's Blog, Carrie Dils' Office Hours FM podcast, and The Startup Equation.
Debra has helped writers of all ages, abilities, and specialties take their projects to the next level. She has written for national, local, trade, and online publications, and has worked in publishing, education, financial services, social media, and technology. Debra speaks on the subjects of writing, networking, goal-setting, and social media. She is co-producer of the #140conf, and created a monthly hangout for writers, artists, and entrepreneurs in Los Angeles, California.
For more on Debra, go to LinkedIn and read Testimonials. To book Debra for a speaking engagement, contact deckerling@gmail.com or call 310.908.8980.
* * *
About Write On Online
Write On! is a live and virtual Writers Support Group, focusing on goal-setting, troubleshooting, and networking.
The website  has Author Q&As, Expert Articles, Write On Reviews, Random Writing Prompts, Videos, and more. We have a monthly drawing for those who post goals, as well as a Facebook page for posting goals and sharing information. There's also a Facebook Group for additional interaction and networking.
Write On! Bringing community to writers throughout the world.
Don't forget to post your goals!
* * *
Write On! was founded in the 1990s at Barnes & Noble in Schaumburg, Illinios, where Debra was Community Events Coordinator. Members met monthly to set and report on goals, network, and get minor feedback on their writing.
Debra moved to Los Angeles, at the end of 1997, and Write On resurfaced at the beginning of 2002. After 8 1/2 years at the Santa Monica, California, Barnes & Noble, we briefly switched to virtual-only meetings on Blog Talk Radio. (Episodes are  still available.)
Afternoon hangouts for writers, creatives, and entrepreneurs, where we set goals, talk about projects, and share resources, are on hold. We have a great group of people—all ages, all specialties, all genres, and all levels of experience—with a lot of wonderful energy in the online and in-person communities.
If you are a writer, creative, or entrepreneur, who wants to connect with other likeminded individuals in an encouraging environment, this group is for you.
Check out and subscribe to events on Facebook.
I recommend Deb as a goal coach if you want to get your book out for the world to enjoy! Within the first hour of working with me and my writing partner, Debra brought awareness and focus on our project's strengths. We also realized areas where our visions of the book were vastly different. These conversations were important to get us off on the right foot. Debra pushed us from merely discussing the book to actually writing the first chapter within days of our conversation.
I met Debra Eckerling two months before I lost my job and started working with this incredibly smart, strong, creative woman two months after losing my job. Since then, Debra has helped me cultivate my business and re-wire my brain. Through various brainstorming exercises, her podcasts, and moral support I was able to create a hyper-focused passionate blog, digital presence, and successful business.

I do what I love, I'm working on projects for companies, non-profits, and individuals I enjoy and respect, and creating a life that I never thought possible.
It's been very helpful to talk to Deb every couple of weeks. She's given me good advice and clear next steps that I could accomplish. I've gotten positive results (and saved a lot of time!)
I hired Debra to help me organize my creative projects, not only did she deliver on that, but she provided me with the structure and goals that enabled me get a project launched from an idea to the web in less than 3 months. Awesome personality, holds you to task and offers great creative advice and insight. I highly recommend Deb's services to any one looking to further their creative or professional career!
I always knew I had a book buried deep inside me, hiding behind the layers of fat, muscle, and blood coursing through my veins. When I met Debra Eckerling, I allowed my book, the book I was meant to share with the world, to come out of the closet, just like I had. Thank God, Debra inspired me to once again break through my false beliefs about my ability to write. I've since become known as an international blogger, the go-to guy for coming out with a twist of humor, and have been inspiring humans, regular old humans, to step out of the closets that hold them back from living their most authentic lives!
Debra helped me jumpstart a complex side-project website that was on the back-burner for about six months. I'm highly motivated, but was too busy working on client projects and other existing businesses to get yet another side project going. Within a few weeks of in-person meetings and email exchanges, I had a solid plan. Within a month the project was live and in production. If you need help getting a project moving, I highly recommend getting help from Debra.
LAX Coworking has had the pleasure of hosting two of Debra's presentations in our space and she never disappoints! Debra is engaging, positive, and a must for entrepreneurs trying to set goals and take the next step in their business ventures. LAX Coworking is proud to have her as a contact and friend because she is absolutely fantastic!
Debra helped each member of our group kick of the New Year right with her goal-setting workshop. She led us through thoughtfully designed worksheets that helped us think about where we want to be and how to get there. She also had great answers to our questions on how to be more productive and overcome obstacles to our goals. Her workshop served to bring together the participants as we learned about each others' goals and dreams, a great and unexpected benefit. I highly recommend Debra's services as a coach and workshop leader.
I have been talking for the past year about writing my own book. It wasn't until I met Debra at a networking event in June 2012 that I realized she would be the perfect person to help me with the process. When I saw how she works, I instantly hired her to walk me through the process. In less than 120 days my book went from a dream to an Amazon best seller. Debra … focus[ed] my efforts on the most important parts of writing my book. If you want to write your own book, I highly suggest you sit down with Debra and consider hiring her to walk you through her plan. She's amazing.
Debra's been a huge help, not only in improving my writing but in having confidence as a writer. She's easy to work with, is great about setting goals and works at my pace without allowing me to become complacent. I would highly recommend her services to anyone who wants to work on their skills as a writer.