About Debra Eckerling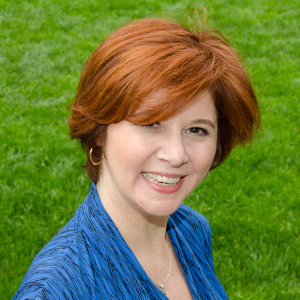 The founder of Write On Online and Guided Goals, Debra Eckerling is a professional writer and communications specialist with more than 15 years of experience. She has written for national, local, trade, and online publications, and has worked in publishing, education, financial services, social media, and technology.
A Project Catalyst, Debra works with individuals and small businesses to strategize, set goals and manage their projects. She also assists in them in developing content identity through books, blogging, social media, or all of the above.
Debra is the author of Write On Blogging: 51 Tips to Create, Write & Promote Your Blog and Purple Pencil Adventures: Writing Prompts for Kids of All Ages, an editor for Social Media Examiner, and host of the Guided Goals Podcast. She is a regular contributor to Modern Social Magazine and Westside Today, and has been featured on Jane Friedman's Blog, Carrie Dils' Office Hours FM podcast, and The Startup Equation.
Through Write On, Debra has helped writers of all ages, abilities, and specialties take their projects to the next level. Debra speaks on the subjects of writing, networking, goal-setting, and social media. She is co-producer of the #140conf, and hosts a monthly hangout for writers, artists, and entrepreneurs in Los Angeles, California.
For more on Debra, go to LinkedIn and read Testimonials. To book Debra for a speaking engagement, contact deckerling@gmail.com or call 310.908.8980.
* * *
About Write On Online
Write On! is a live and virtual Writers Support Group, focusing on goal-setting, troubleshooting, and networking.
The website  has Author Q&As, Expert Articles, Write On Reviews, Random Writing Prompts, Videos, and more. We have a monthly drawing for those who post goals, as well as a Facebook page for posting goals and sharing information. There's also a Facebook Group for additional interaction and networking.
Write On! Bringing community to writers throughout the world.
Don't forget to post your goals!
* * *
Write On! was founded in the 1990s at Barnes & Noble in Schaumburg, Illinios, where Debra was Community Events Coordinator. Members met monthly to set and report on goals, network, and get minor feedback on their writing.
Debra moved to Los Angeles, at the end of 1997, and Write On resurfaced at the beginning of 2002. After 8 1/2 years at the Santa Monica, California, Barnes & Noble, we briefly switched to virtual-only meetings on Blog Talk Radio. (Episodes are  still available.)
These days, we have afternoon hangouts for writers, creatives, and entrepreneurs, on the first Wednesday of the month at C&M Coffee & Milk in Westwood, where we set goals, talk about projects, and share resources. We have a great group of people—all ages, all specialties, all genres, and all levels of experience—with a lot of wonderful energy.
If you are a writer, creative, or entrepreneur, who wants to connect with other likeminded individuals in an encouraging environment, this group is for you.
Check out and subscribe to events on Facebook.