An Introduction to Literary Agents by Laura Strachan, Strachan Literary Agency
Many first time authors view literary agents as Cerberus, the three-headed dog that guarded the gates to Hades (which may or may not be an apt metaphor for the publishing industry). While it may be true that literary agents are gate-keepers of a sort, I prefer to think of a literary agent as a filter, someone with knowledge about the industry and particular genre of a book who can make a judgment about the book's likelihood of success in the marketplace.
I receive dozens of queries a week. Some agents receive hundreds, if not thousands. An editor could never read, let alone weed through, that many queries and ever get any actual editing done. Thus the rise of the literary agent, someone who goes through all of those potential books and who decides which ones have the greatest chance of success.
Literary agents are not sadists who enjoy dashing authors' hopes of publication. We are looking for books that can be successful; it's our livelihood, too. A book that doesn't sell, doesn't make any money for author or agent. In the same vein, a poorly written book reflects poorly on the agent who is representing it. It's in our best interest to find the best books we can.
Having said that, there is no "one size fits all' when it comes to literary agents. Some of us handle primarily nonfiction, some primarily genre fiction. I represent mainly literary fiction and what is called narrative nonfiction. To me, what is important is a strong narrative and beautiful writing. But different agents look for different things, and it's important that the writer identify the agents most likely to respond favorably to his work.
Do your homework. There are many ways to research literary agents. The best way is to get a recommendation from another author, particularly one that writes in the same or similar genre. Not only does this help you identify potential agents, but if you have a good relationship with the other author, you may be able to get an introduction. Another good way to find an agent who handles your sort of book is to check the acknowledgments page in published books. Very often the author will thank his or her literary agent. There are also numerous print and online writers' guides that have listings for agents.
Put your best face forward. However you find out about literary agents, do not ever approach them until you've put as much effort into crafting your pitch as you have your book. Your mother probably told you that you "only have one chance to make a good impression," and that's as true with literary agents as anyone else.
Remember that you are proposing a business relationship, and make sure that your query is professional and business-like. Be able to describe your book in three sentences. Be able to say where it fits in on the current landscape—what other books is it similar to? How is it different? The query letter is not the place for a full book proposal, but you should definitely hit the highlights: Where else have you published? Do you have a strong marketing platform? Include the main points, but keep your query to a page. Make sure that you include whatever information the agent asks for, and don't include anything that isn't, including sample pages.
Polish, polish, polish. Perhaps most important, though, is to make sure that the project you're querying about—that manuscript or proposal that you've worked months or even years on—is as tight and polished as possible. The query letter can only get you so far, and then the writing needs to stand out.
Writing is hard work, but so is finding the right agent. It's all worth it the day you see your book for sale in the local bookstore. (Then comes the hard work of marketing, but that's a discussion for another time.) Good luck!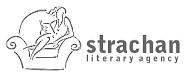 Laura Strachan has a boutique literary agency, specializing in literary fiction and narrative nonfiction.
Tags:
Expert Advice
Fiction
Laura Strachan
Literary Agents
Moving Write Along
Non-fiction
Queries
Strachan Literary Agency
Write On!
Write On! Online
Writing